Welcome to 1JE
Mrs Johnson and Mrs Easter
Success comes through personal effort.
Welcome to 1JE. Have a look below at all the amazing things we have been learning.
Summer Term
English: This term is all about recognising our Phase 5 sounds in our reading and starting to use them appropriately in our spelling. When reading we will be looking at using all of the sounds that we have learned so far to attempt to read longer words. When spelling we will be listening to the sounds in a word and making sure that all of these sounds are written. At this stage it might not be the correct alternative but as long as it is the right sound then this is fine. For example trayn instead of train is acceptable at this stage of year 1.
We will also be learning about more suffixes (er and est) and a prefix (un).
We will start the term with a focus on authors and illustrators. Although we will be finding out about different authors and illustrators, we will have a focus on Martin Waddell and Oliver Jeffers.
Our next Talk 4 Writing story will start in the middle of the first half term. Keep a look out for our new text.
We will continue to practise writing our cursive letters correctly but will have a focus on the correct size of these letters in relation to each other.
Maths: We will begin the term revisiting addition and subtraction and will be suing number lines to support us with our working. We will then move onto some simple multiplication and division using lots of practical apparatus and visual images to help us. We will be focusing on problem solving skills including trial and error and drawing a picture.
Science: This half term will see us start our new unit 'Materials'. We will be learning about the materials that different objects are made from and the properties of these materials. We will then continue our scientific enquiry work by planning ad carrying out a range of tests and investigations.
Computing: As part of our computing unit we will be using the tools in an online paint package to create illustrations. We will continue to think about E-Safety when we use our log ins to access the paint package.
Geography:Our UK unit of work is continuing this half term. We have learned about the 4 countries of the UK, the capital cities, the highest mountain peaks and the surrounding seas. We will now be researching more information about the 4 countries of the UK and writing a report.
History: Our history lessons will be focusing on the Wright Brothers. We will be learning about what made them famous and using historical enquiry and drama techniques to explore their journey to success further.
Music: Our music unit 'In the Groove' continues and we will be learning about further styles of music. We will be learning to play a few simple notes on the Glockenspiels.
PE: On a Tuesday afternoon we will be welcoming Ryan, a tennis coach, who will be working with us for the next half term. On a Wednesday morning we will be focusing on the fundamentals of movement.
Art: We will be continuing to work with Ms Plant in some of our art lessons. Our work online is now progressing on to work on shape.
RE: Our unit of work will focus on sacred places. We will learn about Churches, Synagogues and Mosques and will compare the features that you would find in these sacred buildings.
Look what we've been learning:
Friday 13th July 2018
We have learned our last Year 1 Talk 4 Writing story in ENGLISH. It is called 'The Wishing Stone' and is all about 2 children who go on an adventure in outer space. Have a look at our video below:
Friday 15th June 2018
Today in ART we worked with Ms Plant to make clay birds. We enjoyed shaping our clay using our hands and fingertips. We learned that clay is wet when you first use it and the more you handle it, the more it starts to dry out. Ms Plant will now put our birds into the kiln when they are dry, ready for us to complete our piece of art next time.
Monday 30th April 2018
We were very excited to have Ms Plant back with us in our ART lesson. Today we were looking at cave paintings and thinking about how people managed to create these. We then got to explore using a range of media.
Tuesday 24th April 2018
Using sources of evidence to prove HISTORICAL statements......
Monday 23rd April 2018
In ENGLISH this week we are learning all about the author OLIVER JEFFERS. We will be reading lots of his books and finding out interesting facts about him. Do you have any of his books at home?
Friday 20th April 2018
We made the most of the sunshine at the end of the day today. It was lovely to sit in our new outdoor reading circle and share some more Martin Waddell stories.
Friday 20th April 2018
In HISTORY we have been using role play to help us to learn more about the Wright Brothers. As a hook for our lesson we pretended that we were spies from a rival company who wanted to try and find out what the Wright Brothers were inventing. We had great fun! We then thought of historical questions that we would ask the Wright Brothers if they were alive today.
Tuesday 17th April 2018
In PE today we welcomed Ryan. Ryan is our tennis coach who will be working with us over the next 6 weeks.
Monday 16th April 2018
In ENGLISH this week we have been focusing on the author Martin Waddell. We used class libraries as well as our new library to find as many of his books as possible. It has been great fun to read and compare his stories and write book reviews on our favourites. We have also learned lots of facts about him from a range of sources.
Thursday 15th March 2018
Grounds sponsored event making a willow tunnel.
We worked with our link class 4L to help create a willow tunnel. We used fork and a spiker which we had to hit in with a hammer. Then we tied the willow sticks together that we had planted. They are already starting to show some green buds. It was great fun and hopefully we will raise lots of money for our school.
Don't forget to collect your sponsor money and send it in!
Tuesday 13th March
In ART we have continued our work on line. We learned about the famous artist Pablo Picasso and looked at some examples of his work. Some of his drawings of animals were created with just one line. We explored drawing animals using one continuous line.
Friday 2nd March 2018
In MUSIC we were very excited to use the Glockenspiels. We were using them to try and follow the pulse of a piece of music.
Thursday 1st March 2018
We had a great day for WORLD BOOK DAY. We spent some time sharing books with our link class 4L. We made bookmarks, swapped books and took part in a Where's Wally hunt. We also took part in an assembly with the rest of the school where we performed our T4W story of Stanley's Stick.
Monday 19th February 2018
In our MATHS today we have been on a money hunt. Envelopes full of money had been hidden all over school. We even found some in Mr Redmond's office! We had to use our counting skills to find how much money was hidden in each envelope. It was lots of fun!
Monday 22nd January 2018
In our MATHS today we have been comparing numbers represented in different ways.
Friday 19th January 2018
Today we continued our ART work with Ms Plant and learned how to use tools to create lines. We gathered our previous work on Indian ink and used a technique called SGRAFFITO to scratch away the ink to create lines. We then looked at how line can change into shape.
Monday 15th January 2018
In DESIGN TECHNOLOGY we have been learning about moving pictures. We looked through lots of books that have moving parts and then learned how to make wheel, slider and lever mechanisms. Our next job was to design our very own moving pictures based on a traditional tale. Today we got to roll our sleeves up and make our moving pictures with some very special helpers!
Friday 12th January 2018
In ENGLISH we have started a Talk 4 Writing unit on instructions. We have been learning a set of instructions off by heart with actions. If you have ever wanted to fly then follow these instructions.......HOW TO MAKE A MAGICAL FLYING POTION!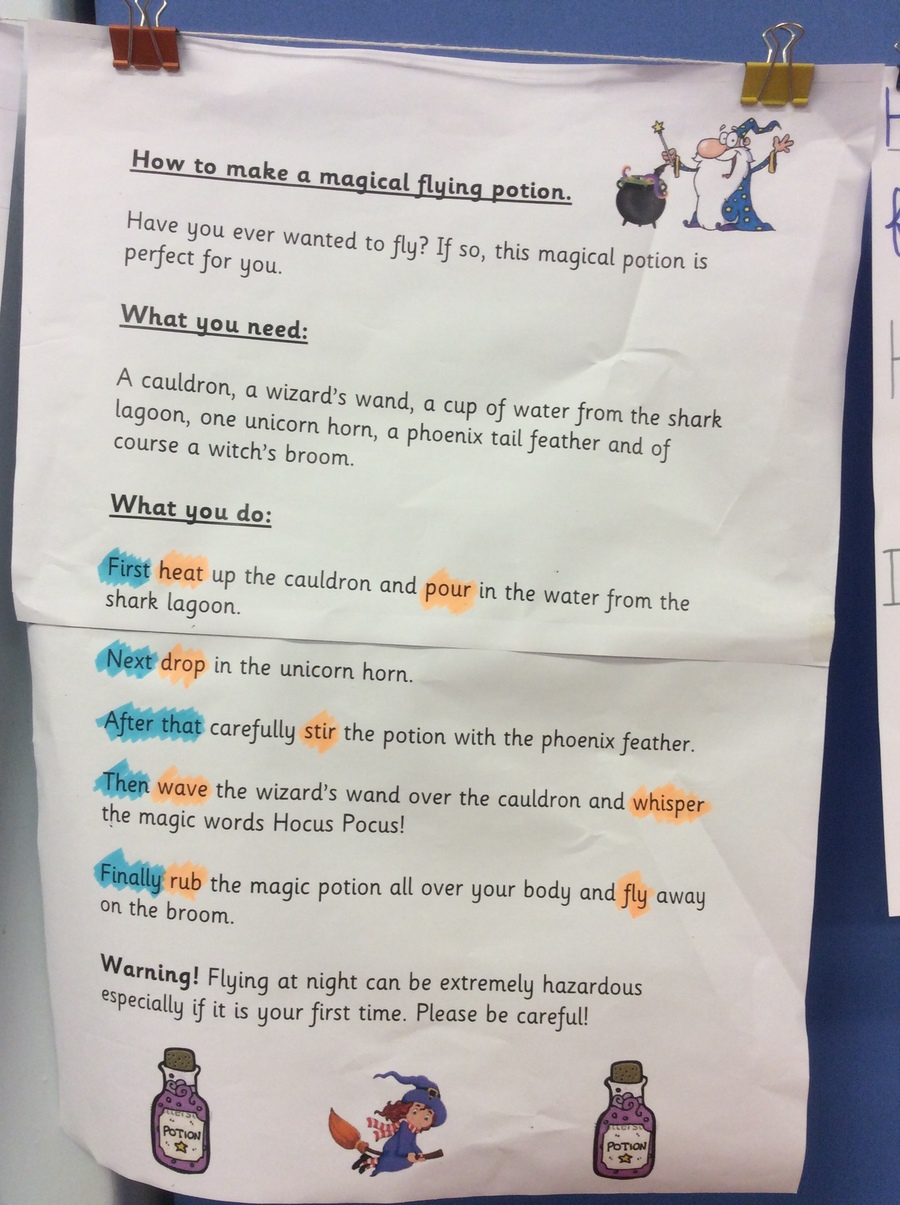 Watch our video to learn the instructions for yourself!!
We then drew a plan for the instructions using pictures. This helps us to remember each section.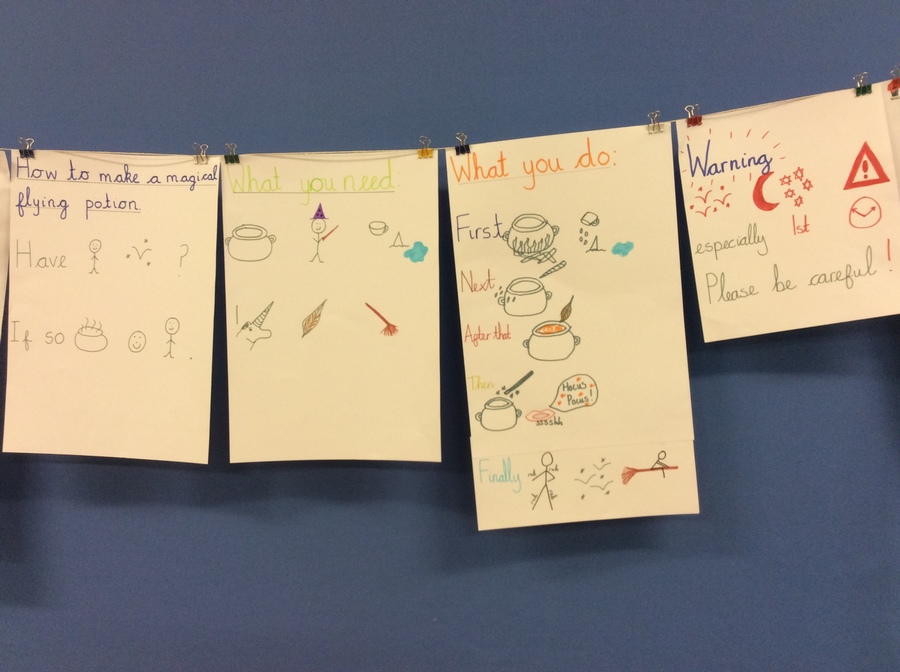 We then INNOVATED this plan to create a plan for a new set of instructions.....HOW TO MAKE A MAGICAL TRANSFORMING POTION!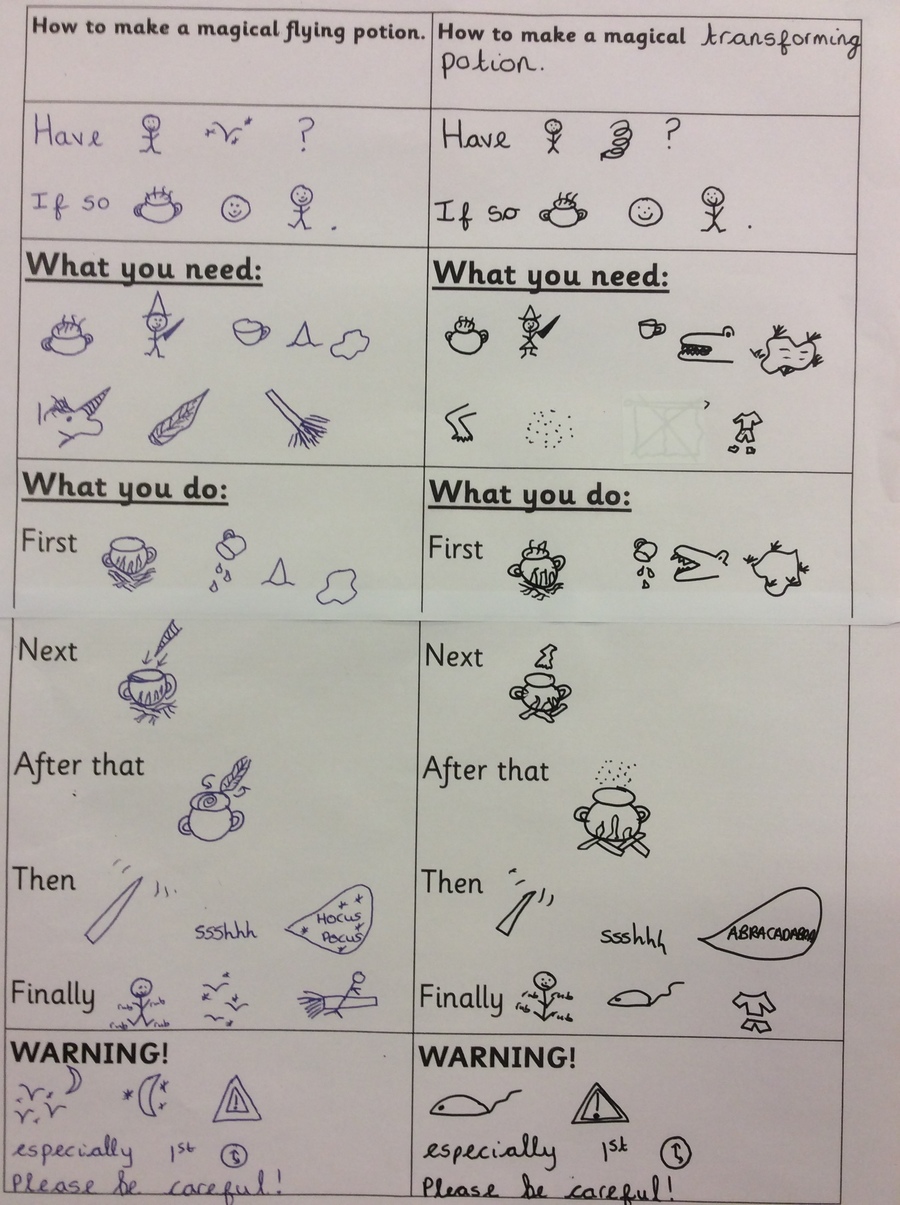 Monday 8th January 2018
Next week we are walking to St Mary's as part of our RE work. We decided to link this with our GEOGRAPHY work on maps. We used a map of the local area to plot different routes that we could take. We then decided which would be the shortest route for us to take.
Tuesday 5th December 2017
FOOD TECHNOLOGY
What a wonderful afternoon we have had making our Christmas biscuits with Mrs Tatham. We all put out aprons on and got stuck into our biscuit decorating master class! We hope you enjoyed eating them as much as we enjoyed making them!
Friday 1st December 2017
ART
We have had a fantastic afternoon exploring line with Ms Plant our art specialist! We used Indian ink to create line in different ways and also used scissors to create different types of lines. We then used wax crayons to create the first step of our next masterpiece!
Tuesday 31st October
We had a fantastic POBBLE day today. We all travelled back in time to when the dinosaurs roamed Earth. Don't forget to look at some of our fantastic writing on Pobble.com!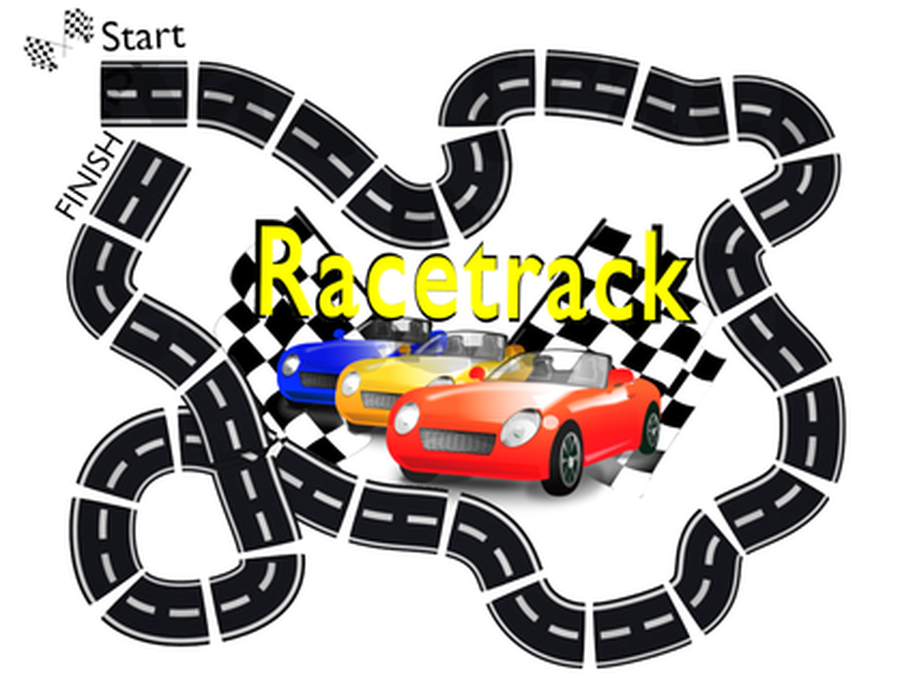 14 of our class have made it around our reading racetrack and earned themselves a reward! Other children are following closely. Keep up the good reading!! We want to win the reading racetrack cup!
Monday 16th October 2017
In GEOGRAPHY we set ourselves an even trickier challenge. We ventured over to the junior site with our blank maps at the ready! We enjoyed exploring the junior building and seeing if we could work out what all of the rooms were for. What an adventure!
Friday 13th October 2017
In COMPUTING we have moved on to inputting a sequence of instructions into a programmable toy. We were lucky these little Beebots didn't fly off!
Monday 9th October 2017
In GEOGRAPHY we started our map work. We had a challenge on our hands as we were given a blank map of the infant side of the school. We had to walk around the building to try and work out which room was which and label our map.
Monday 9th October 2017
In MATHS we were learning that the = sign means 'the same as'. We had to explore ways of making either side of the = sign balance.
Friday 6th October 2017
In COMPUTING we have been giving our partner a sequence of instructions to find the hidden treasure!
Tuesday 3rd October 2017
In our SCIENCE this week we wanted to try and find out the answer to the question 'What is the most popular popcorn in Class 1JE?' We discussed the different ways that we could find the answer and then put our plans into action!
Monday 25th September 2017
We started our GEOGRAPHY lessons today and we have been learning about aerial views. We thought about The Smartest Giant in Town and how tall he is. The view that he sees when he looks down is an aerial view. We then looked at lots of different objects and thought about what they looked like from an aerial view and what they looked like from a side/front view.
Wednesday 13th September 2017
This week we started our Magic Toys dance in PE. We had to imagine we were a toy on a shelf in a toy shop and create our starting positions. As we are magic toys we then slowly start to wake up and move!
Tuesday 12th September
In our SCIENCE lesson this week we were learning the names of different parts of our bodies. We chose someone to draw around and then used post it notes to label as many body parts as we could. We then had to discuss which body part we thought was the most important and why.
Wednesday 6th September 2017
We have had a great first day in our new class. We have found our way around the classroom and started sharing some of our fantastic memory boxes! We also made history as we were part of the first ever Flixton Primary School whole school assembly at the junior department! What a day!
REMINDERS:
Reading book days - Monday/Friday
Reading Racetrack Day - Friday
Class library book day - Wednesday
PE days - Wednesday/Thursday
Homework given out - Thursday
Homework due in - Tuesday
We have now learned all of the Phase 3 and 5 sounds. Please see the sound mats below: