This term has been a busy one so far!
Below is a summary of 4L's learning journey this term so far.
English
We have been reading 'The Sheep Pig'. We have focussed our writing on this including: persuasive letters, newspaper articles and creative short stories. Some of this work can be viewed on Pobble! https://www.pobble.com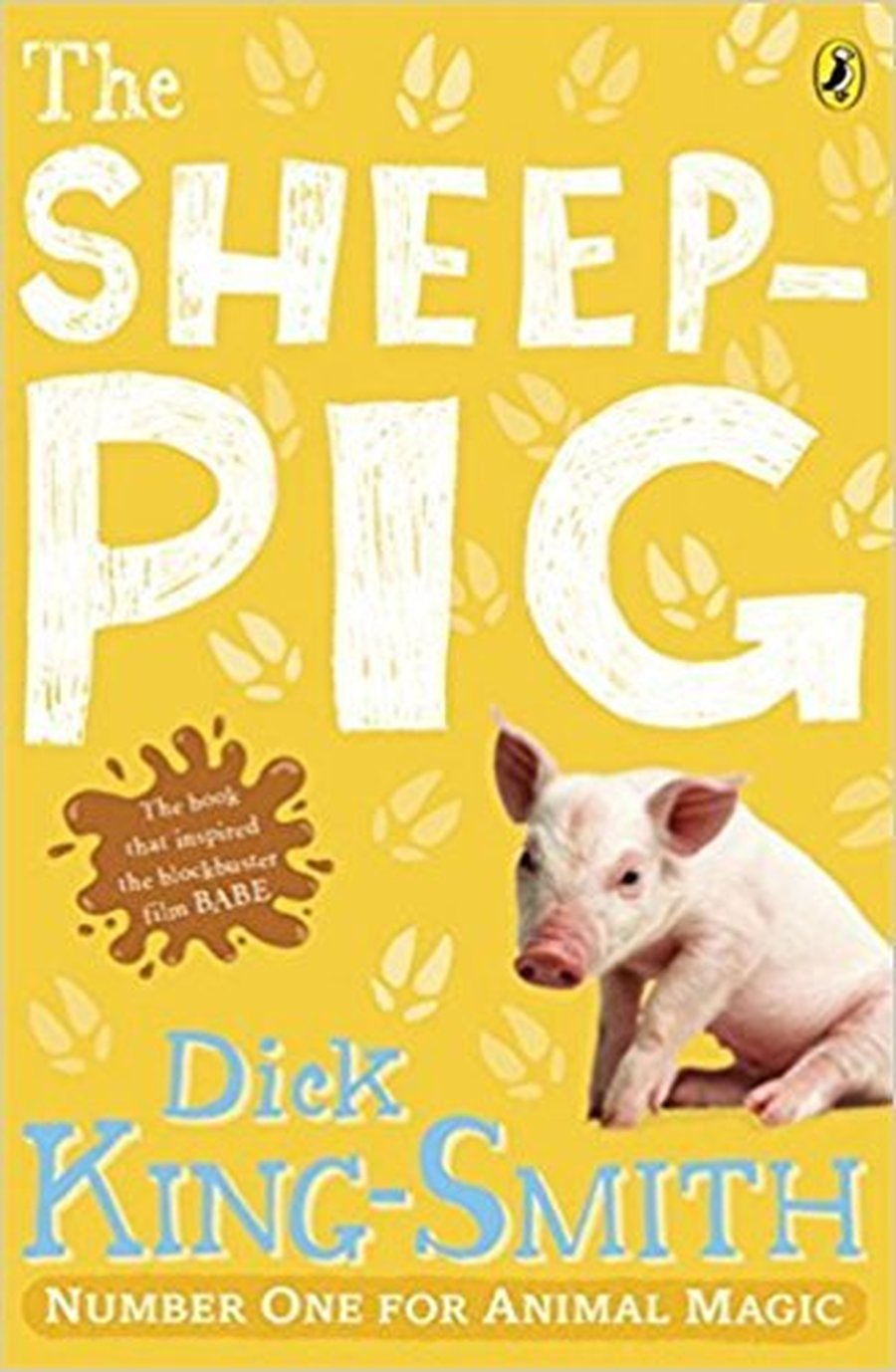 In Spring we will be beginning our new class text - The Ghost Dog.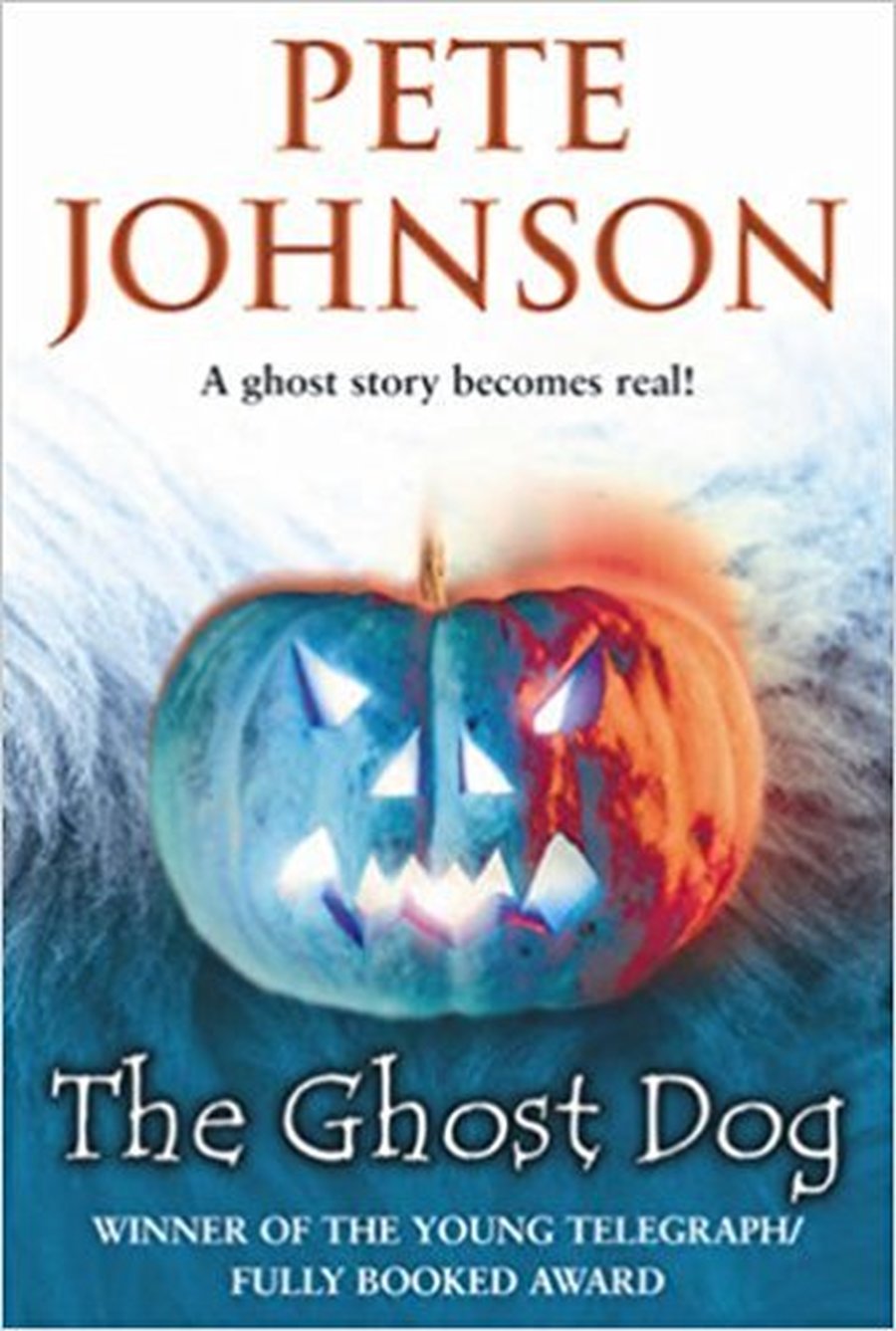 Maths
In maths we have been learning: place value, formal written methods for addition and subtraction, decimals, shape (including: parallel and perpendicular lines, angles and symmetry), and time (including minutes to and past the hour, 12 hour digital clock and word problems).
Science
Our topic in Autumn 1 has been States of Matter. We have been learning about solids, liquids and gasses and how these states can change. We have also explored the processes of evaporation, condensation, melting and freezing by conducting scientific experiments.
After completing our States of Matter topic, we have been working on Sound in Autumn 2. We have investigated what sound is, how it travels to the ear, how the ear works and how we can change pitch and volume.
History
In history this term we are learning about the Romans! Our lines of inquiry have been:
Who were the Romans?
Why were the Romans so successful?
Which emperors invaded and which were successful?
Who was Boudicca and why did she revolt against the Romans?
Why did the Romans build baths and roads?
What does a Roman town look like?
.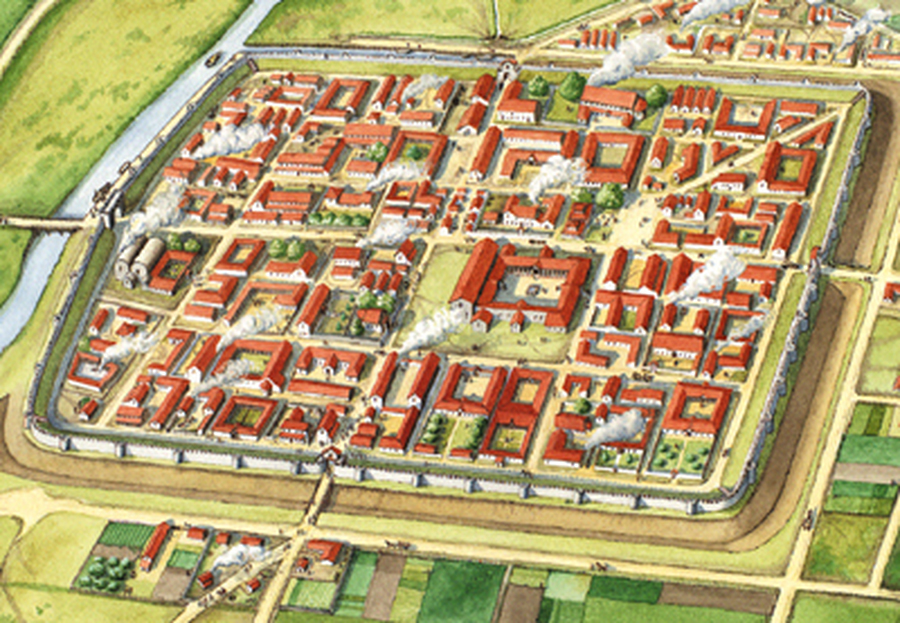 D.T.
In Design Technology we have been learning about Bridges. We have investigated:
Why bridges are important.
The different types of bridges.
Forces used in bridges such as tension and compression.
We built towers using only spaghetti and marshmallows to investigate the forces of tension and compression.
Later in the term we learnt about how shapes can make structures stronger.
Finally, we designed and built our very own bridges! The class worked hard and produced some excellent bridges!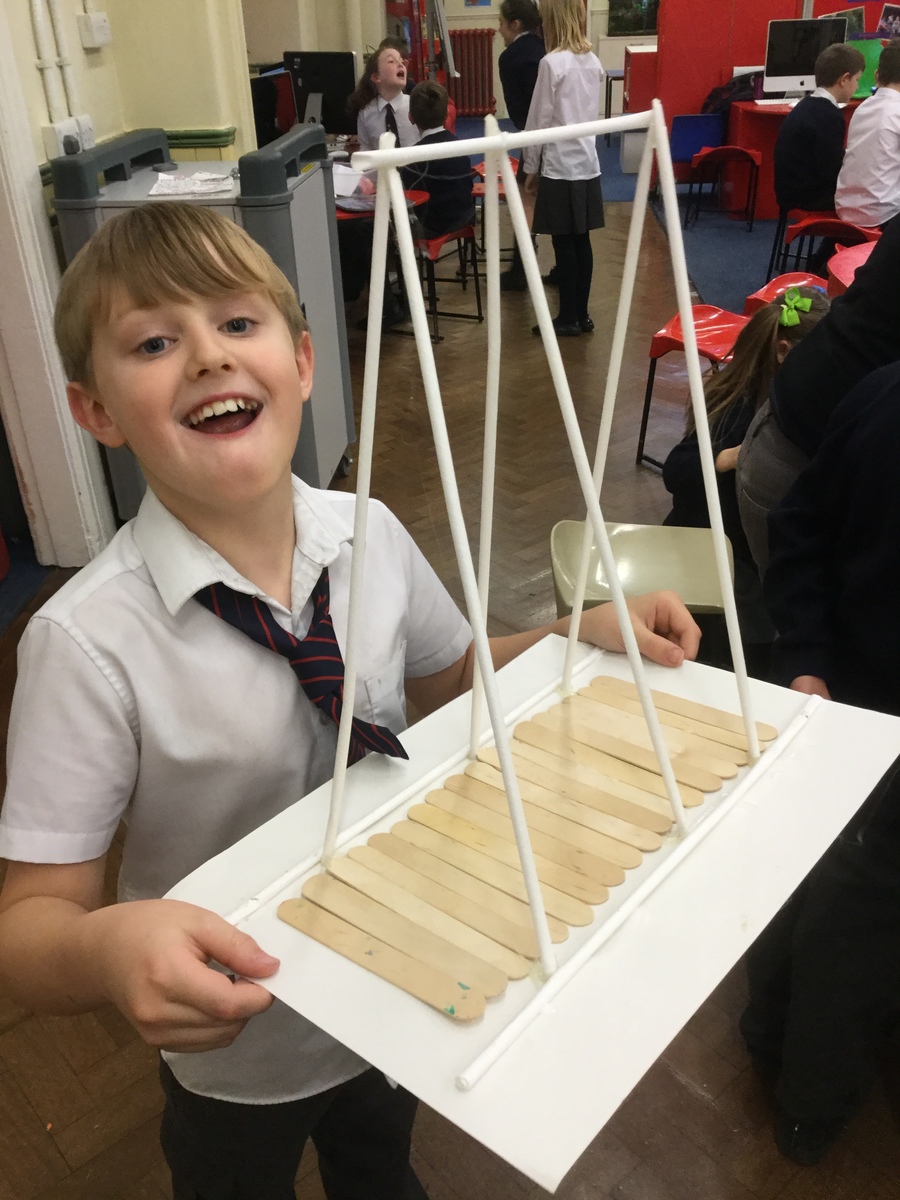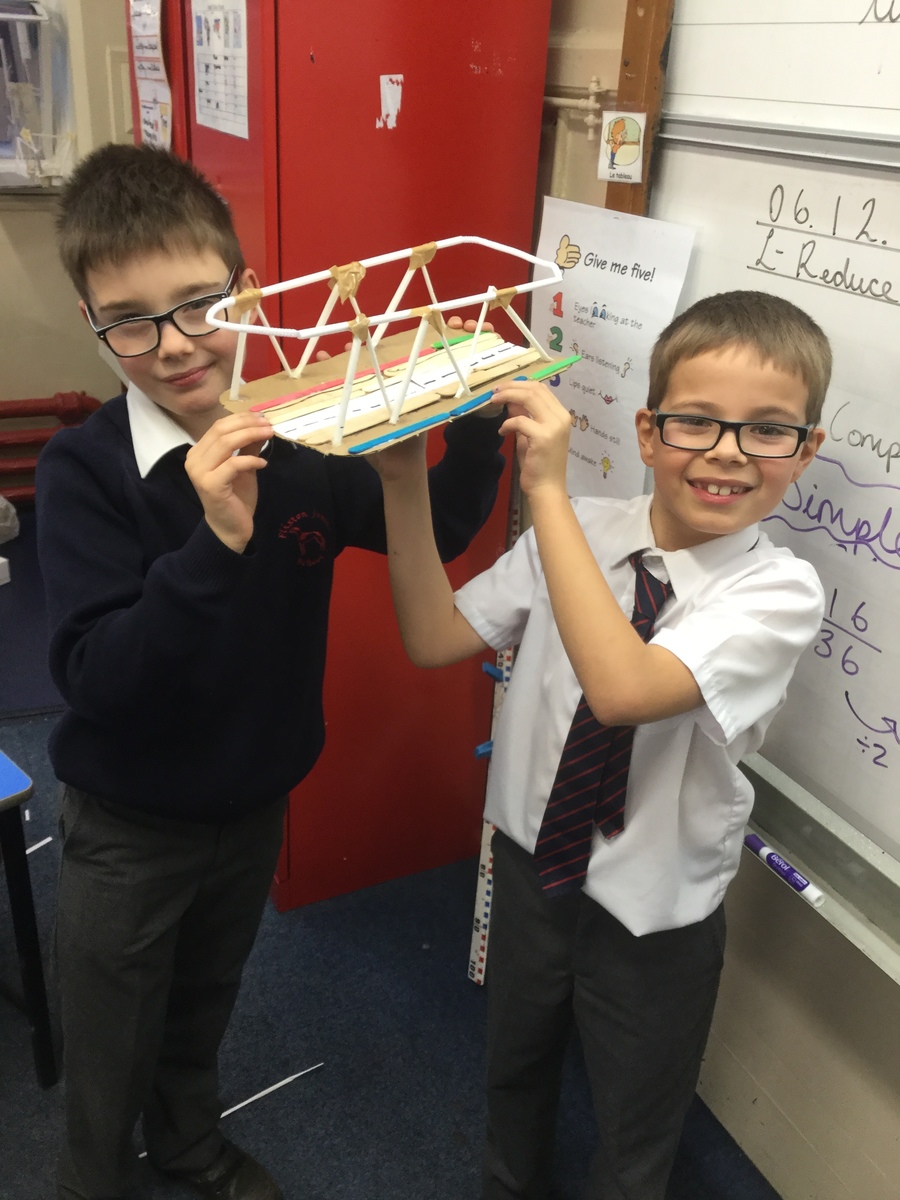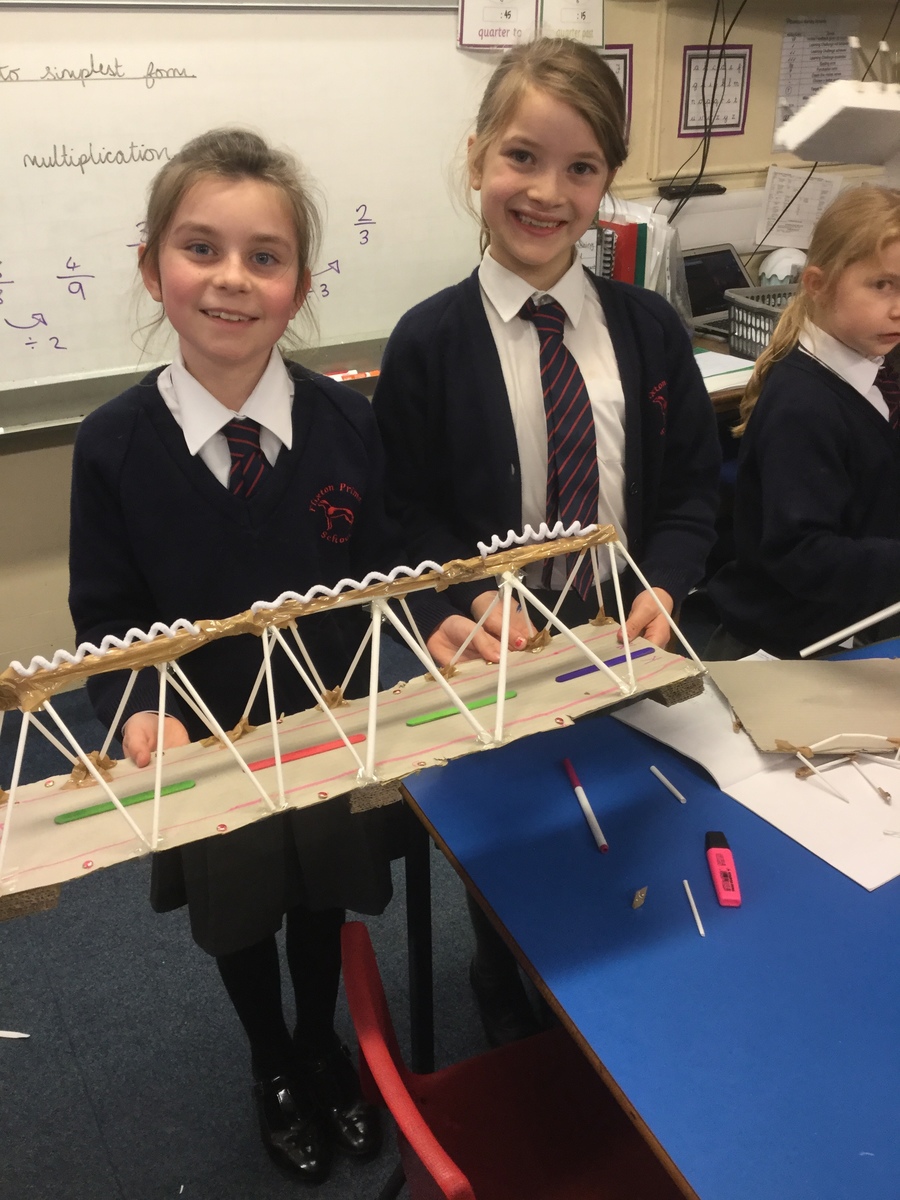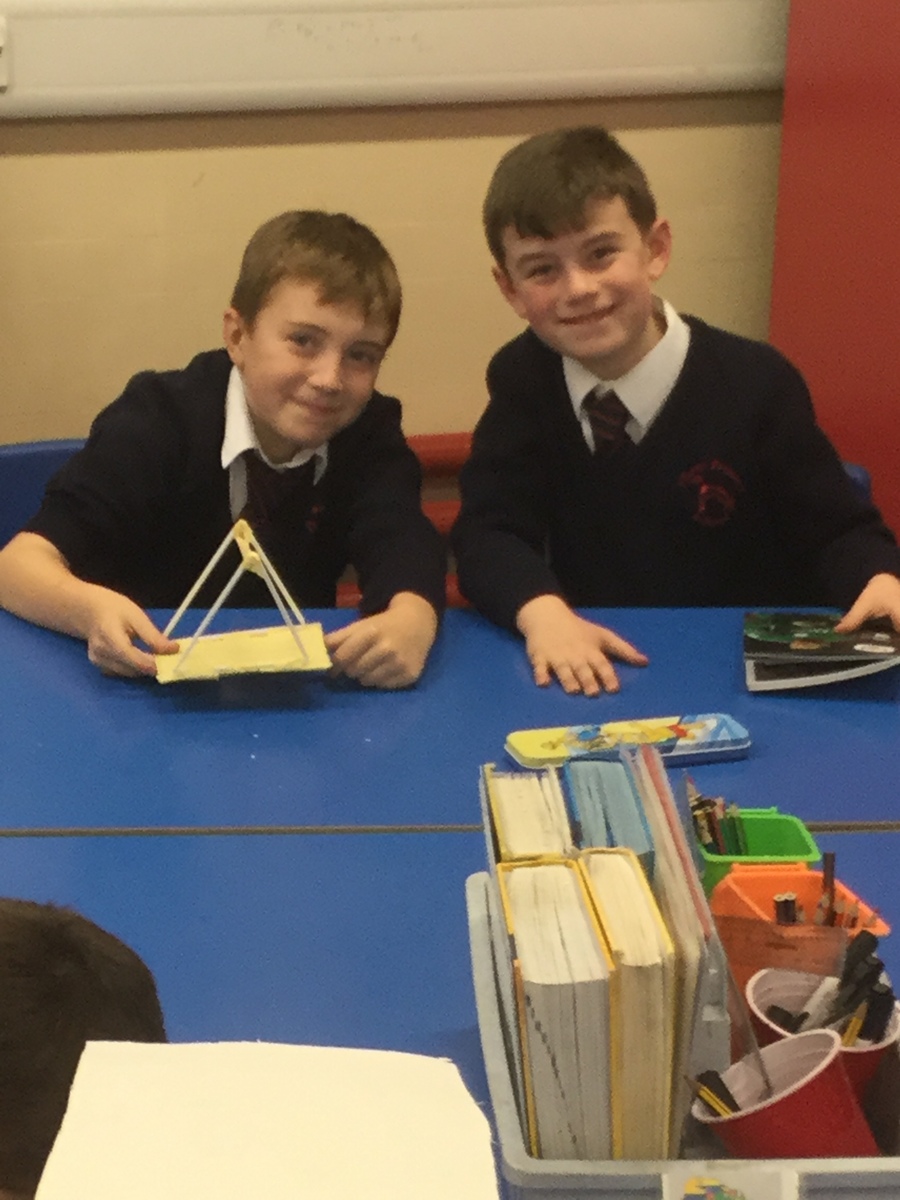 Art
In art we have been doing lots of observational drawings and learning from the experts such as Leonardo Da Vinci!
Geography
Taught by Miss Gerrard - Accessibility
R.E.
Taught by Mrs Corker - Christianity and Judaism
Music
Taught by Mrs Corker - Singing
P.E.
Indoors, we have been composing our own monster dances to The Automatic - What's that coming over the hill.
Outdoors, we have been learning about football and developing skills in passing, dribbling and shooting.
In Autumn 2, we have been learning about netball and dodgeball.
Computing
In computing we have been developing our own comics based on the Romans using comic life. In Autumn 2, we have begun to make out own maze games by programming on Scratch.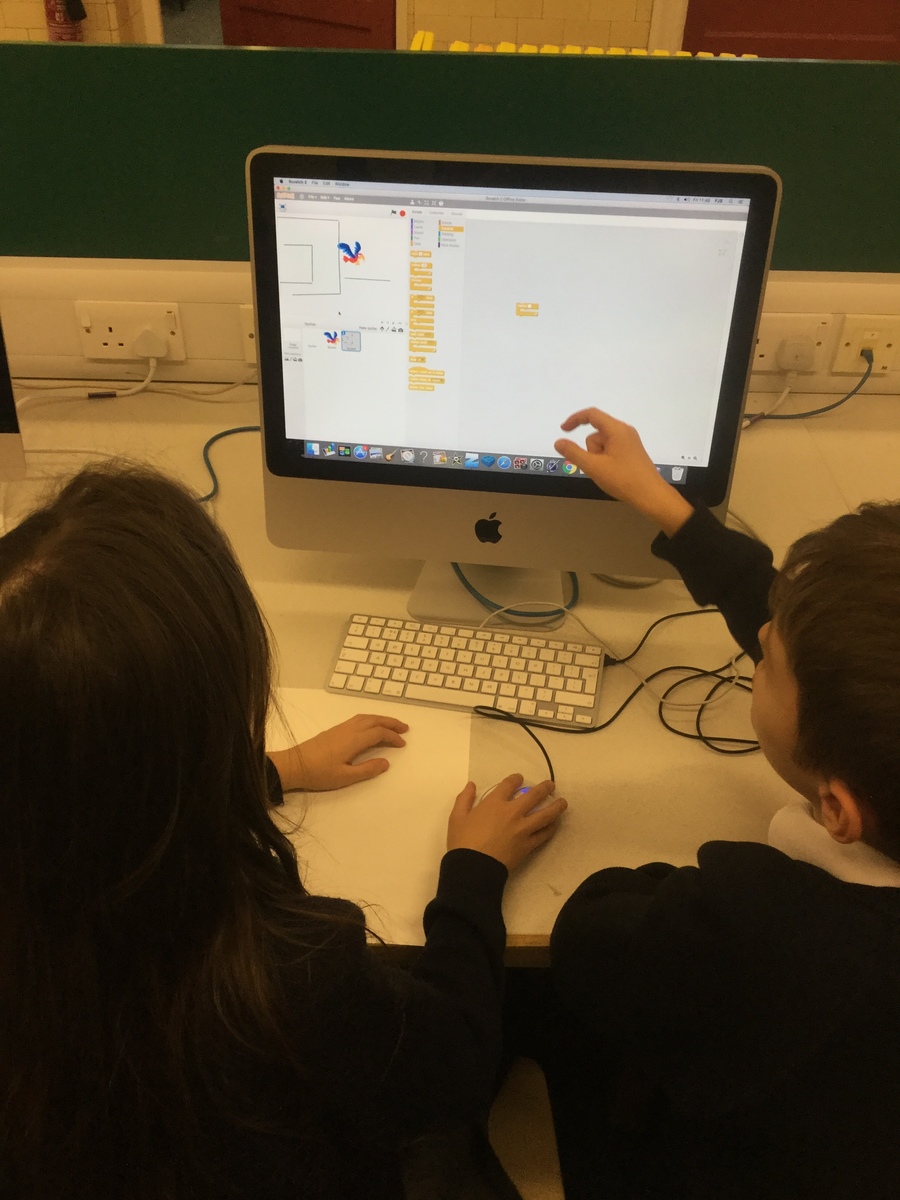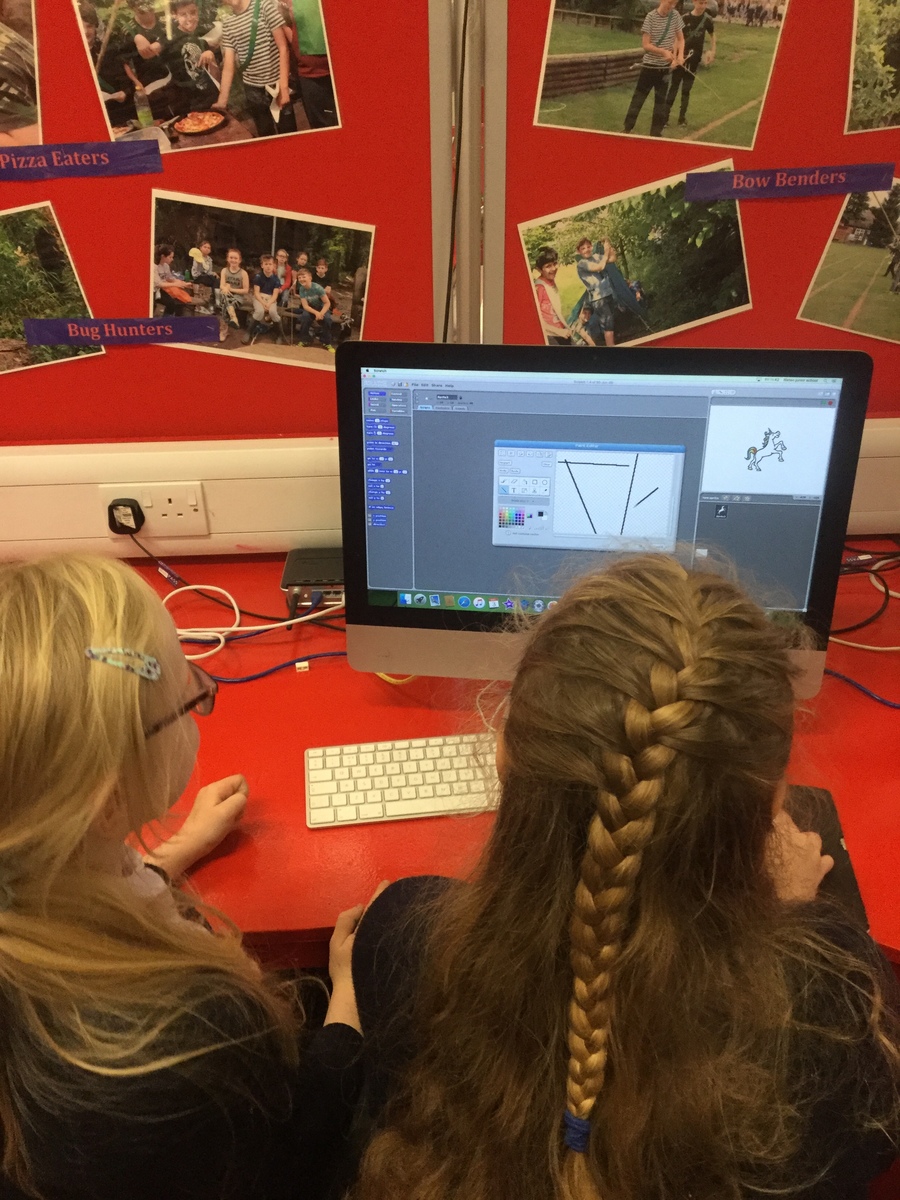 4L visited the infants to watch their link class (1JE) in their fantastic Nativity performance.
We were certainly WOWED by all of their hard work!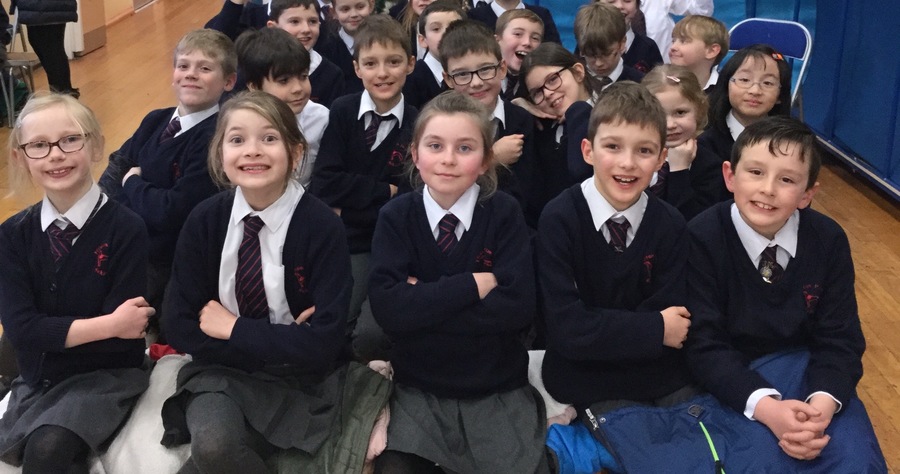 Christmas baking!
The class enjoyed the end of term Christmas baking with Mrs Tatham and produced some fabulous Snowmen and Father Christmas cupcakes.