Success comes through personal effort...
Welcome to Class 5F (Mrs Foster)
We are looking forward to sharing all our learning opportunities and achievements with you during the year, but first...here we are - the real stars of the show: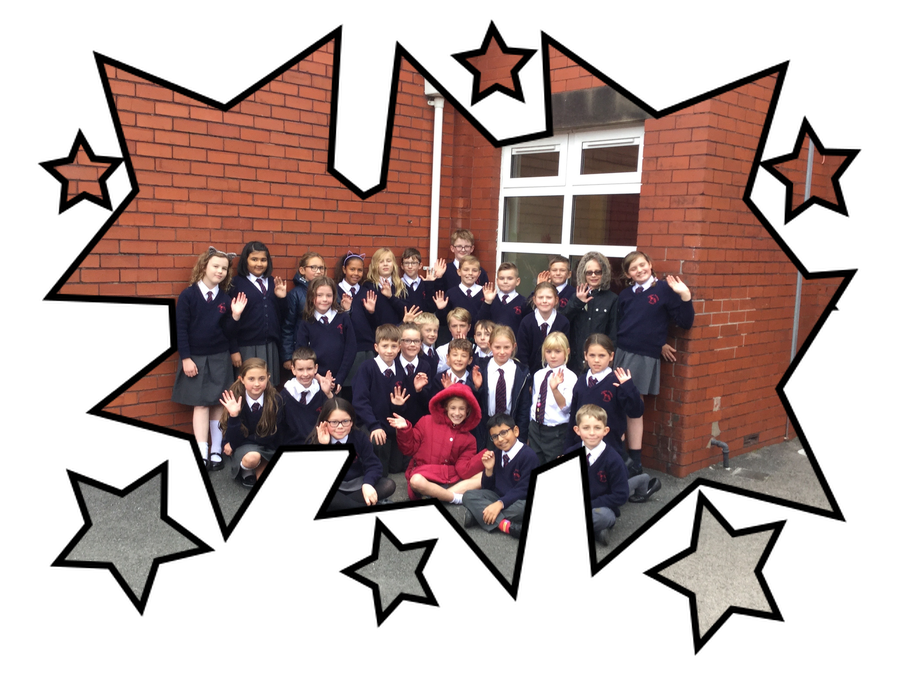 Science - Testing out friction on different surfaces around school.
PE - Here is a question : Is this 5F practising their warrior faces as part of their Haka dance topic or the fact that the Easter holiday is over and it's the first day back at school?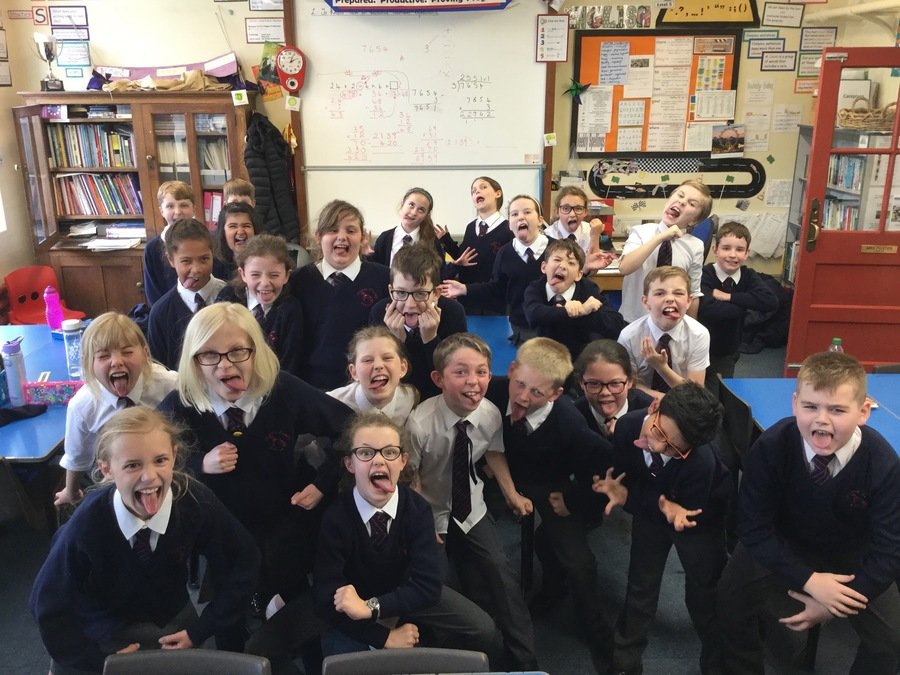 Music - Well done Year 5 on a fantastic guitar concert! Also, a great performance by Phoebe, Emily and Pearl.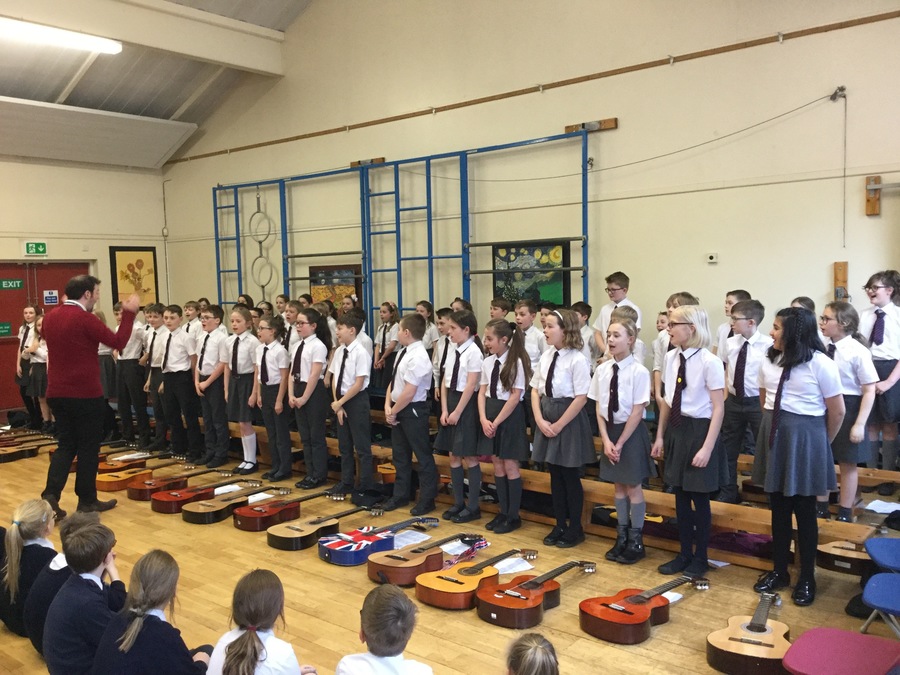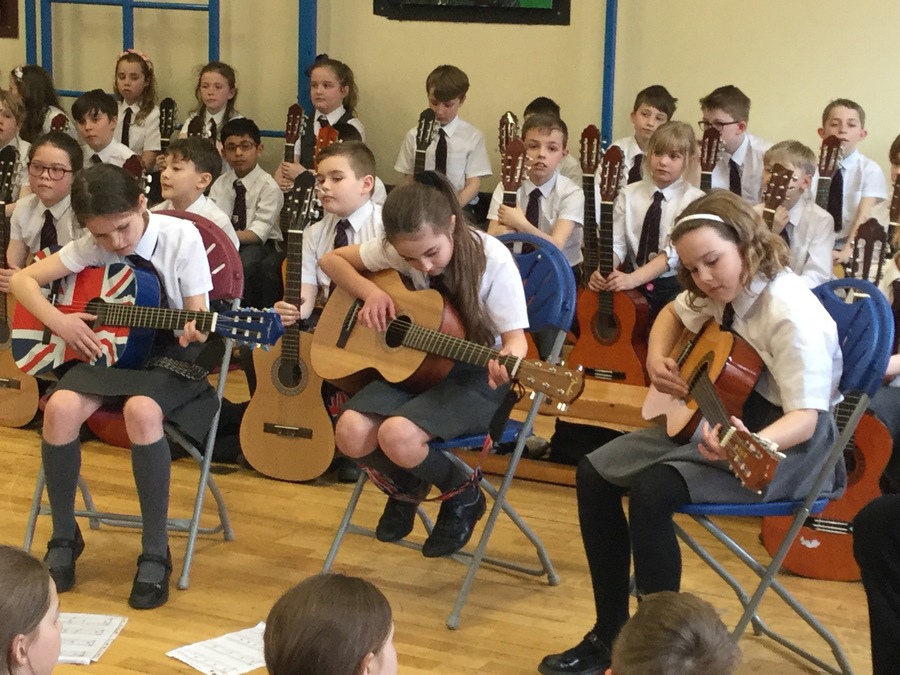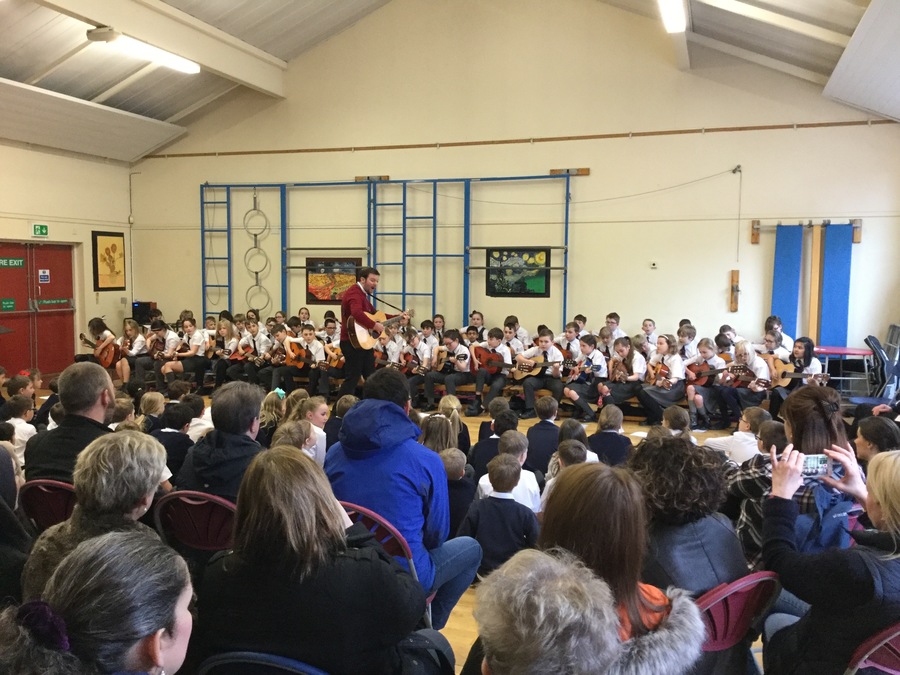 English - we tried a new way of answering comprehension questions today - using a Fan 'n' Pick strategy. It was an oral comprehension rather than reading and writing. It made a welcome change!
MUSIC - DATE FOR YOUR DIARY!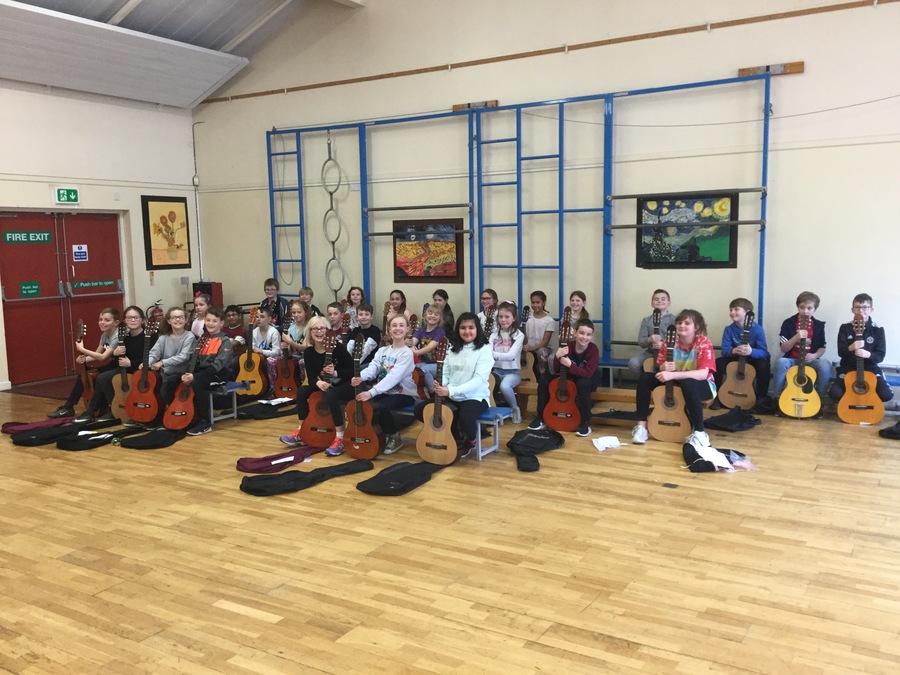 YOU ARE INVITED TO OUR GUITAR CONCERT ON FRIDAY 23RD MARCH IN THE SCHOOL HALL AT 2.45PM.
Reading - Well done, Class 5F for achieving silver in the Reading Racetrack Challenge! Let's go for gold, next term...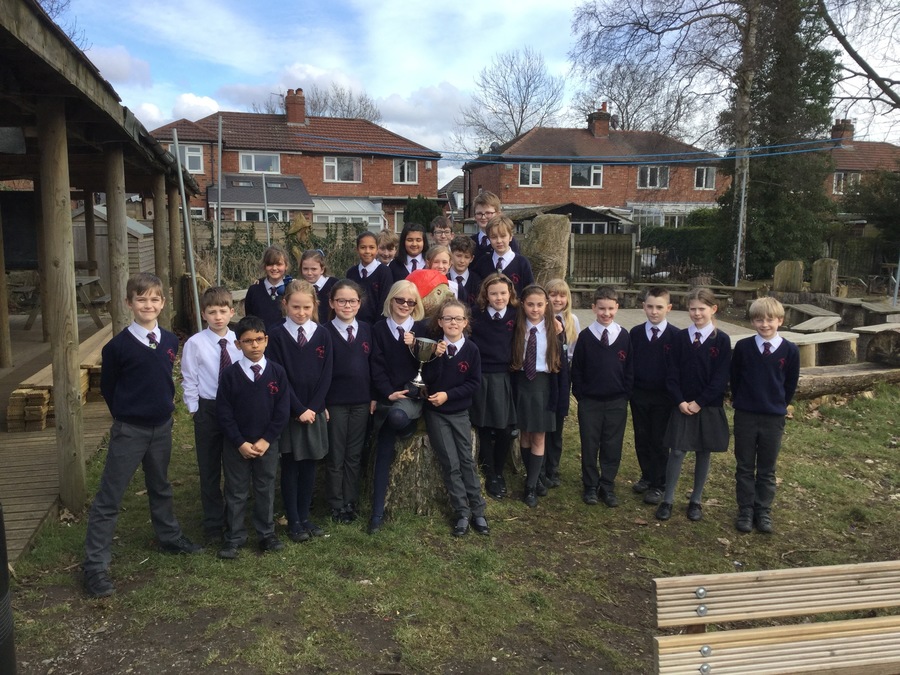 Science - Getting messy and dirty, separating a mixture of water, pasta, rice, soil, stones and salt by sieving, filtering and evaporating.
Geography - We had a great and productive day out in Salford Quays. We carried out a land use survey, a footfall tally, sketched significant pieces of architecture, carried out a retail survey and also questioned the general public on their opinion of Salford Quays. The sun shone and we even met up with a few TV stars along the way!
Work related to our Salford Quays field trip - mapping the land use.
RE - It was great to welcome Mrs Kaleem to Yr 5. She told us what life is like as a muslim in Britain today, with a focus on the 5 pillars.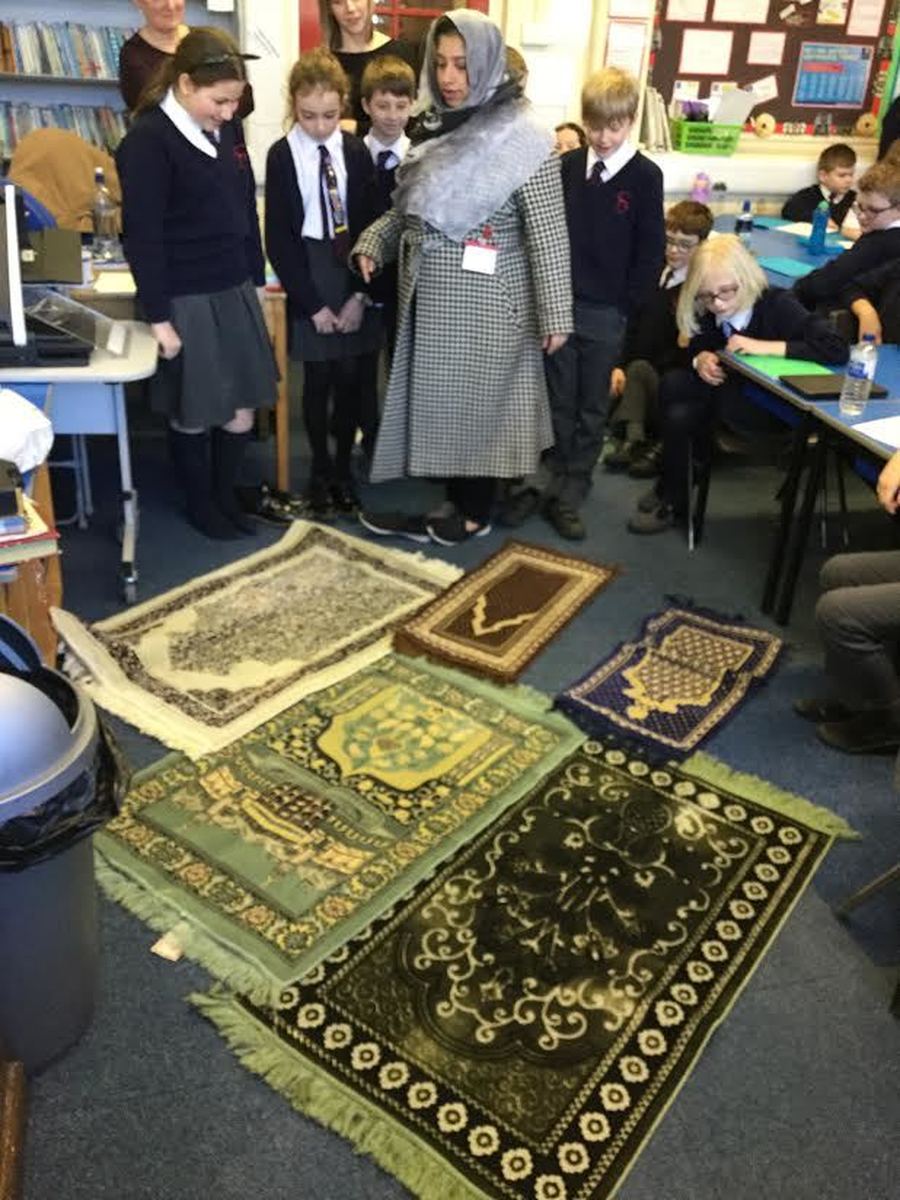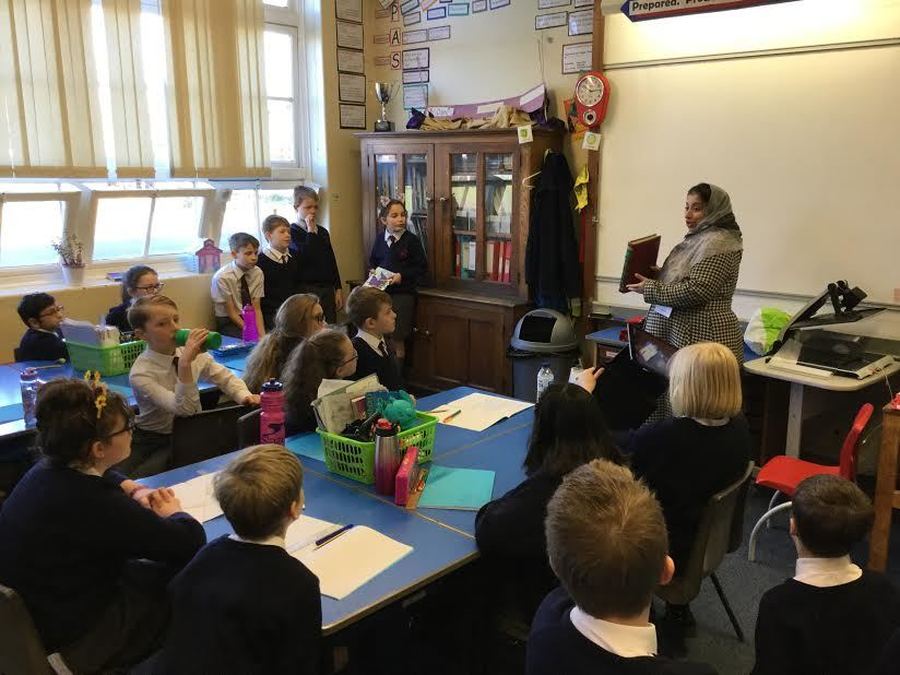 DT - After a very intense topic - making puppets - we finally helped them to come alive! After lots of delicate painting, dressing and stringing, we were ready for our puppet shows. A superb effort by everyone in the class and a big thank you to Leah and Ms Plant for their invaluable help (especially untangling string!)
Here are the puppets, with their masters, ready to put on a show in front of their own scenery backdrop too!
Art - When introducing tactile texture, I asked the children to feel an object's texture, in a bag, without seeing it - it obviously surprised Haroon!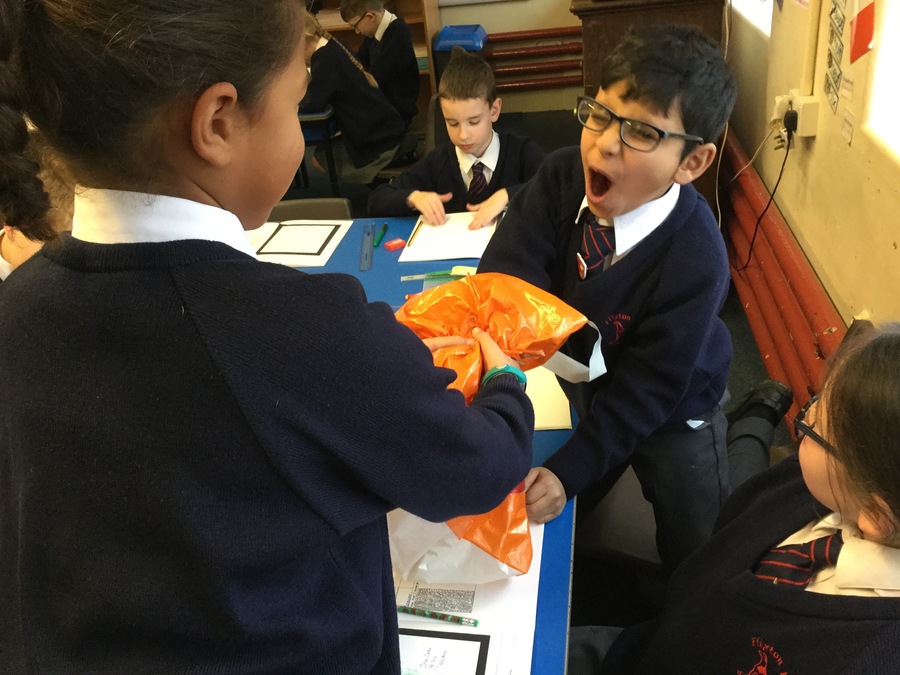 PE - Balancing with Total Gymnastics.
Music - Our introductory lesson with the Trafford Music Service, to learn to play the guitar. We began the session singing and taking part in voice warm up exercises and rhythm activities. Then, it was learning how to hold the instrument and to play some notes.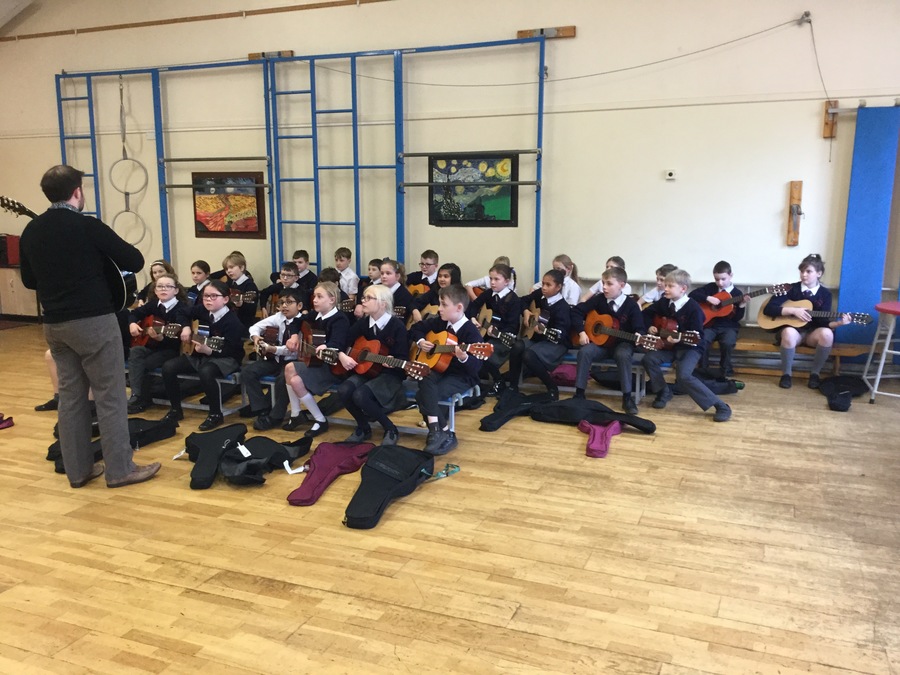 DT - Making the body parts of our marionette puppets and connecting them with wire.
...continuing on - the next stage was painting the marionettes, dressing (some of them) and stringing them...
SPRING TERM TOPICS
Science - Materials
Geography - Salford Quays (What we do, where we go)
Art - Texture
Music - Trafford Music Service teaching the guitar
History - Crime and Punishment
RE - What would Jesus do?
Computing - Game Programming in 'Scratch'
DT - Finishing puppets / Making bags
PE - Gymnastics and netball
English - New set text: 'Stormbreaker'
Art - Just look at our final abstract pictures...works of art to be proud of!
It's beginning to look a lot like Christmas...
Thank you to Mrs Tatham for a wonderful morning decorating cupcakes - there will be some lucky family members tonight eating these festive creations.
Nativity - watching the rehearsal of the infant department's nativity presentation. A lovely start to our Christmas countdown, in school.
Art - We have begun the planning stage of creating our very own abstract art pictures. We looked back at all the previous learning, to inspire and guide us. This is the first part of the creative process and we shared our initial designs with Class 5L. Our final pieces will be posted on line soon...
Computing - Our class Pobble Champions have been encouraging us to use Pobble more - leaving comments and knowing what some of the features do on the website. Thank you to Henry, Emily, Evie and Sam.
Knitting - A very big 'WELL DONE' to Kayla-Mai for finishing her amazing scarf. What resilience after 3 years...it was worth all the hard work. There is now a waiting list of teachers who would like one too!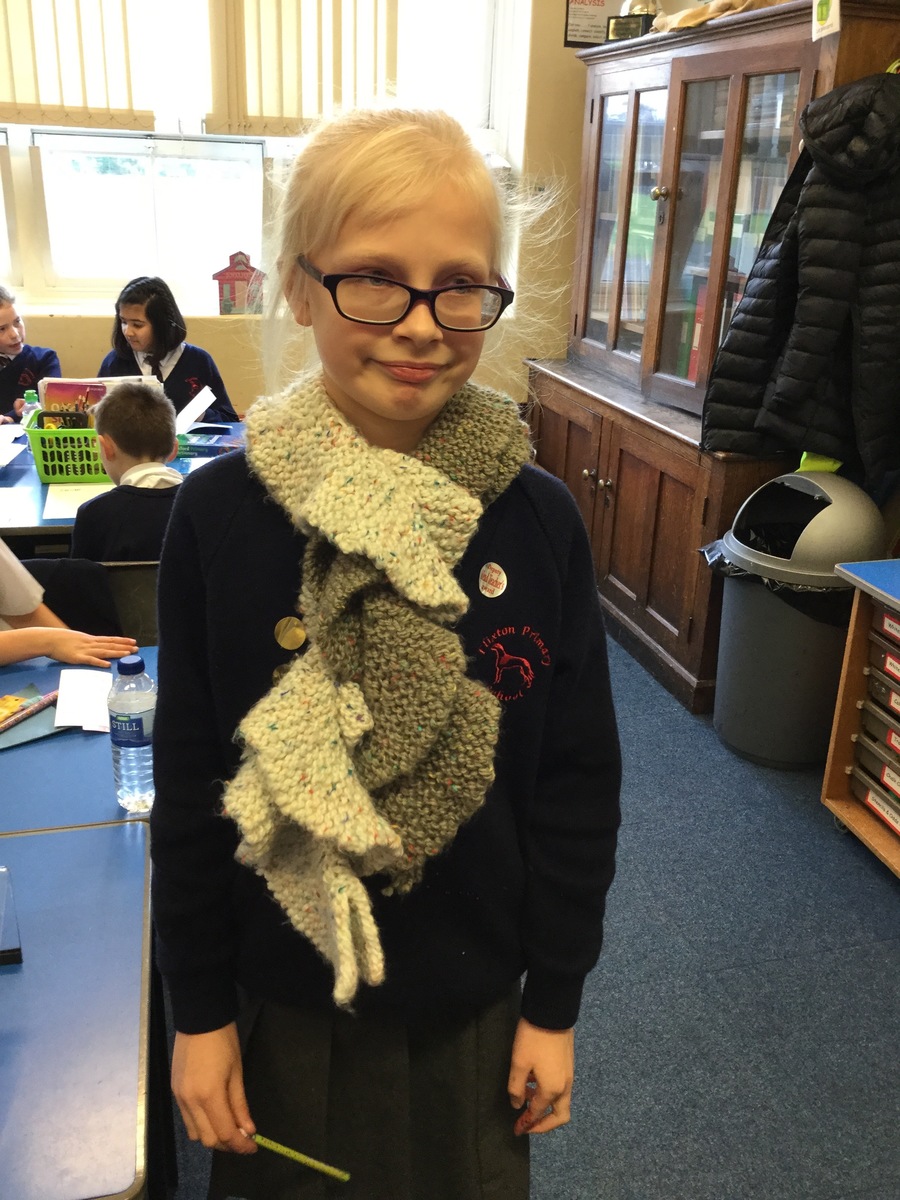 Science - An exciting day of wonder and learning. Our trip to Jodrell Bank Observatory included a Mars rover challenge, where the children had to make a landing craft to protect an egg, getting to know more about the solar system in the inflatable planetarium, getting up close to the spectacular Lovell Telescope and having a go on the interactive exhibits explaining how earth and space actually works.
DT - We are up to the 'Testing' stage of our puppet making topic and that involved making prototypes. We divided up into 5 different groups using the following materials: corks, cotton spools, polysyrene blocks, clay and fabric. Each group fed back about what worked and what didn't. As a class, we have decided that the best material to work with, for our real puppets, will be clay.
English - in our set text, the plot is beginning the dramatic lead up to the conclusion. We created freeze-frames of the point where the children were discovered, by the Demon Headmaster, trying to stop the Eddy Hair Show from going live on TV. We hope that we have captured the surprise and terror experienced by the children compared to the smug reaction of the DHM and one of his prefects.
Winners!
After a long first half term, Class 5F were the overall winners of the reading racetrack scheme, with 100%. I am so proud of you all. Keep reading...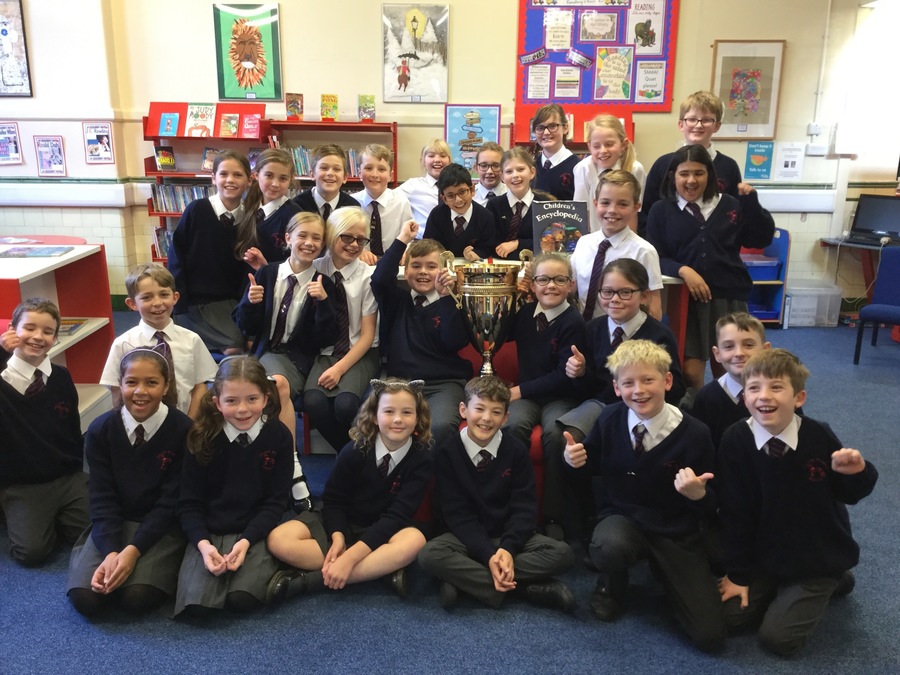 Art - we are studying line, shape and colour as part of our 'Abstract Art' topic and here are some lined drawings, inspired by contour lines on maps - we needed a steady hand!
As promised...
I have been so impressed with Class 5F's reading each week and bringing in their reading racetrack books. At the beginning of the year, I said I would do a cartwheel if we attained 100% and they obviously remembered that! Well, they achieved that goal - AMAZING!!
My side of the bargain - a cartwheel! The evidence is below...
Maths - discussing options as a group, and showing resilience to get to the final outcome in our problem solving Maths Buzz session.
DT - analysing different types of puppets before you start the designing and making process of this subject, is essential. So, the children brought in some of their own puppets for us to study, looking particularly at: materials, how they are joined and how they work.
Geography - introducing class geographers, using resources to locate countries in the Arctic Circle.
Vodaphone Visitors - Last week, we welcomed a group from Vodaphone who led an online safety session called 'Be Strong Online'. We asked many searching questions and entered into the discussion aspects of the session with knowledge and intelligence.
English -We are enjoying the dramatic opening of our Year 5 set text - 'The Demon Headmaster'.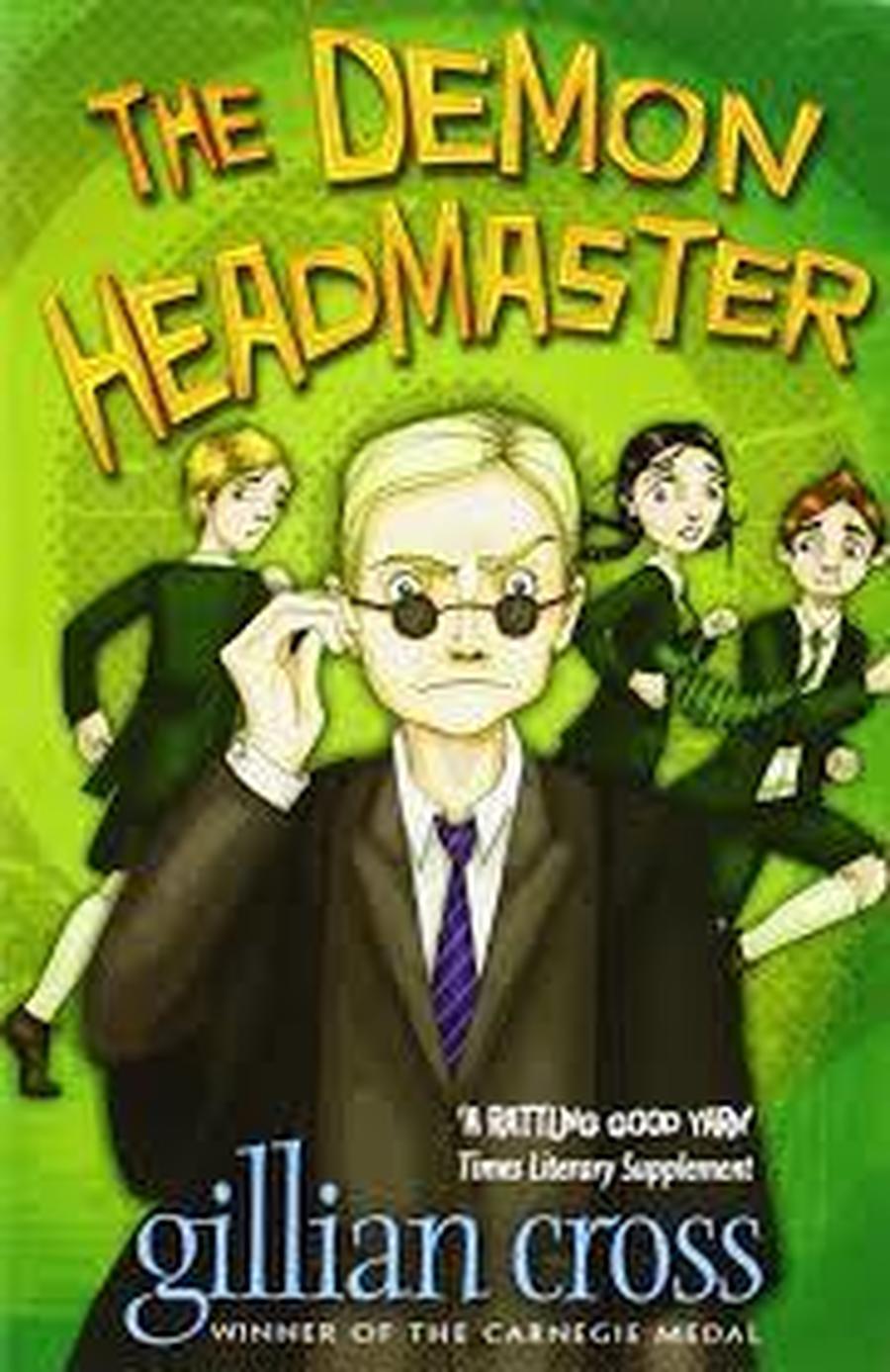 Science - making and positioning all the planets of the Solar System to scale, in order to appreciate comparative sizes and distances from the sun.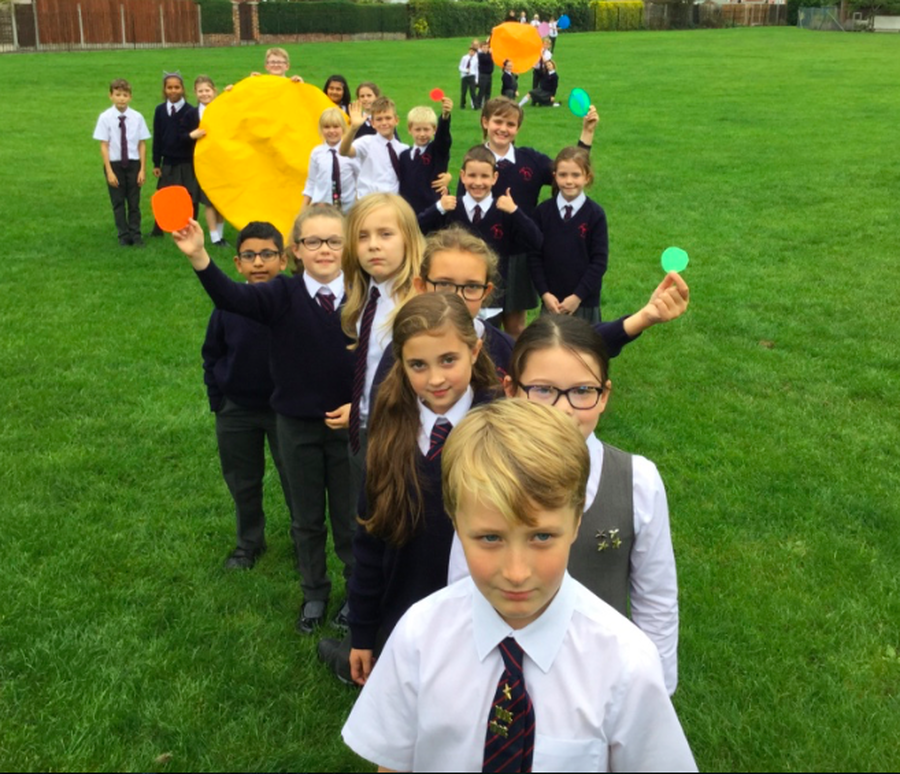 PE - honing our skills in lacrosse.
Team Point Groups - We have all taken ownership of our team point groups by deciding on a group name, designing our logo and making a poster with a pocket to hopefully collect and store all the team points we receive.
Autumn Term Topics
Science
This term, we are learning about Earth and Space. A date for your diary - Year 5 trip to Jodrell Bank on Wednesday 15th November, details to follow...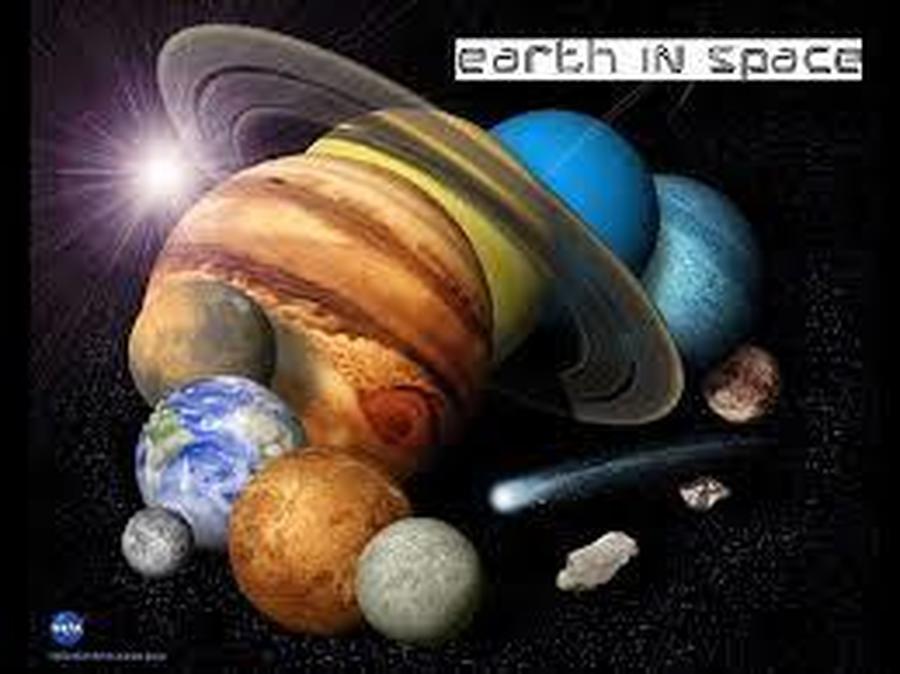 Geography
Our topic this term is Living in the Freezer: Investigating polar environments.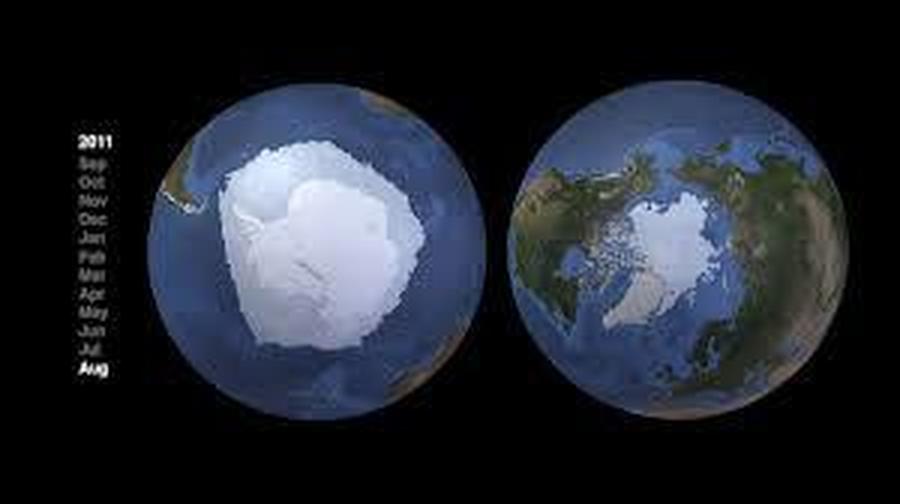 History
We will be learning all about the Anglo Saxons . (Taught by Miss Corker)
Art
Our colourful topic is Abstract Art this term, with influences from other artists, using line, shape and colour to create a final art piece.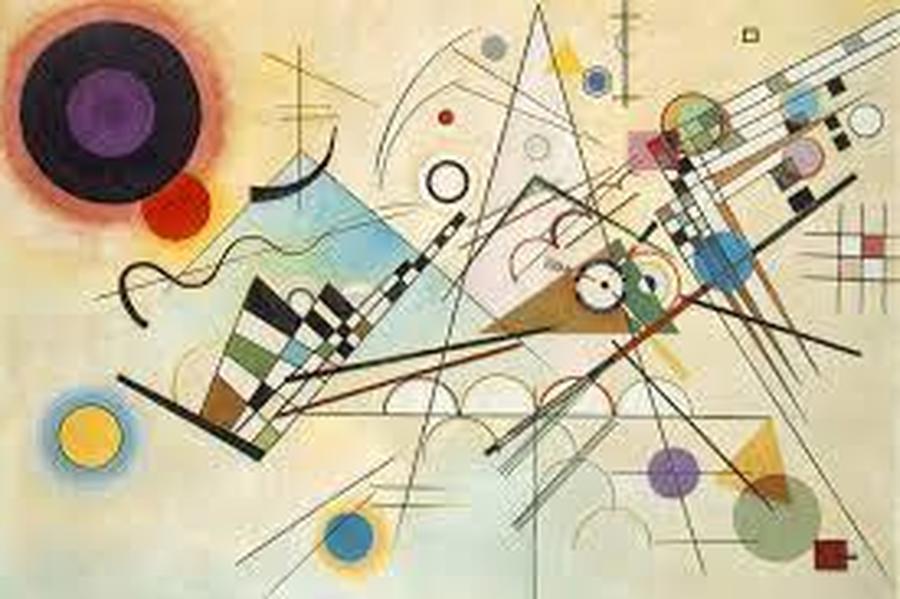 DT
We will be learning about different types of puppets - how they are made, how they move and to make one as a character for a play.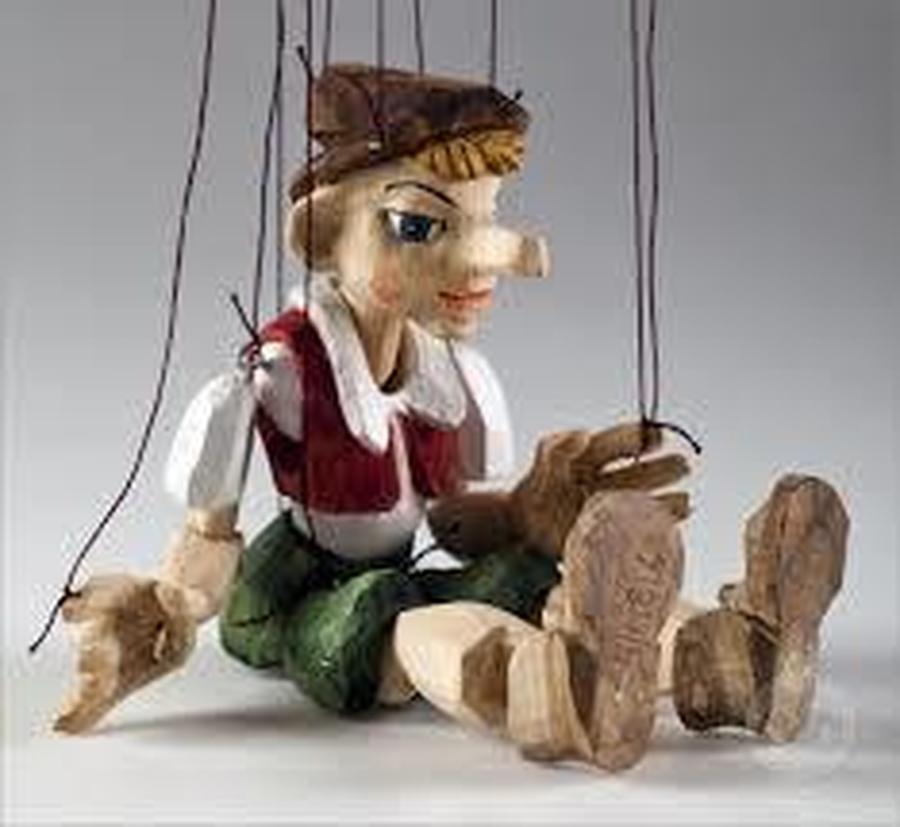 Music
Our topic is Rock Music and we will be playing air guitar to Journey's 'Don't Stop Believin'.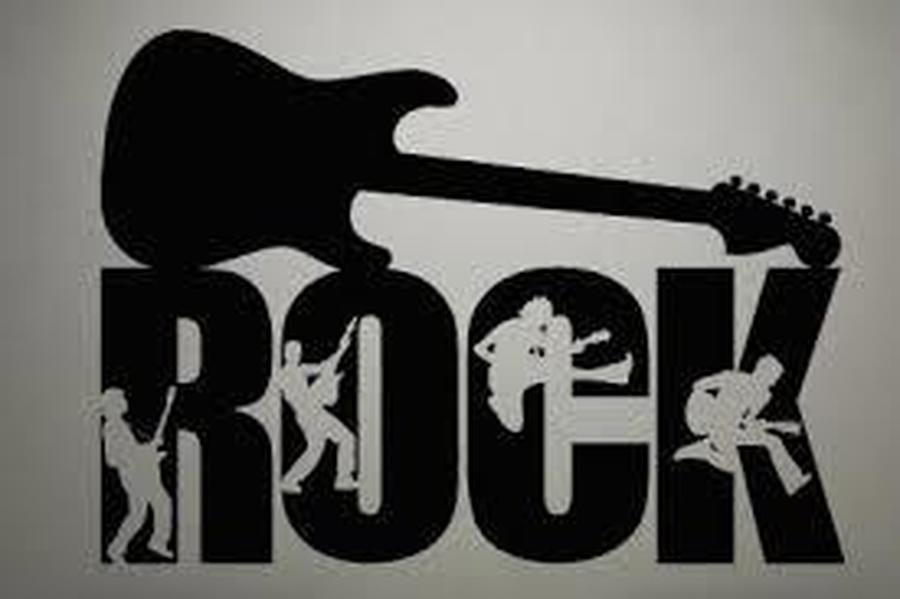 PE
Lacrosse training on a Wednesday morning.
Swimming on a Thursday morning.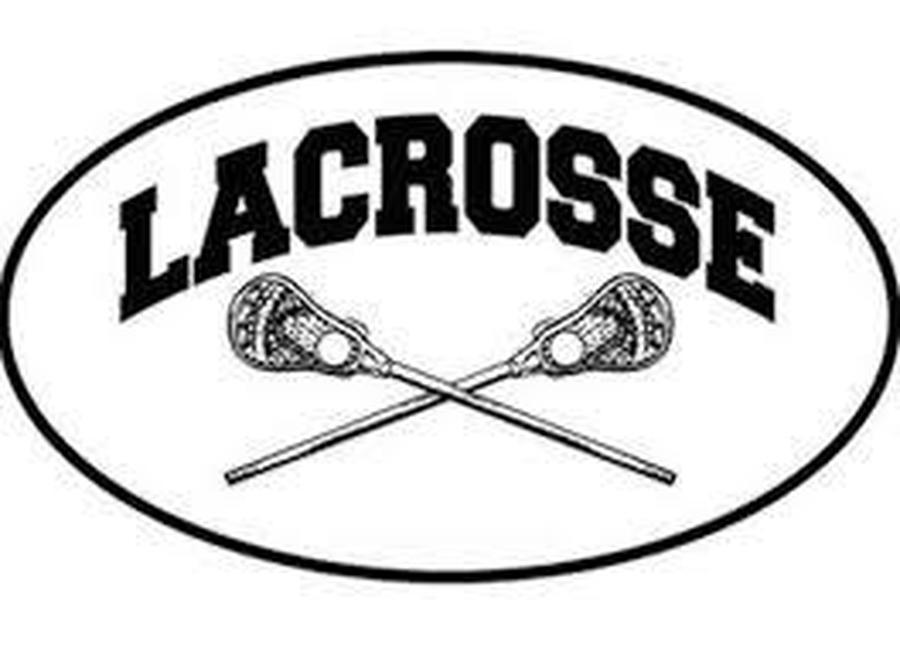 RE
We will be learning about 'The Church' this half term. (Taught by Miss Corker)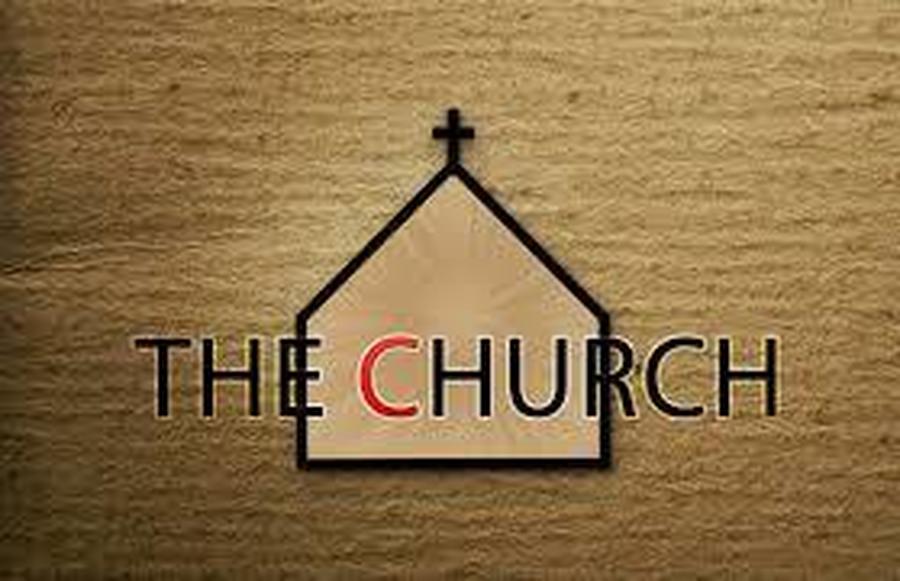 French
Bonjour! The first topic will be studying vocabulary linked to food and drink.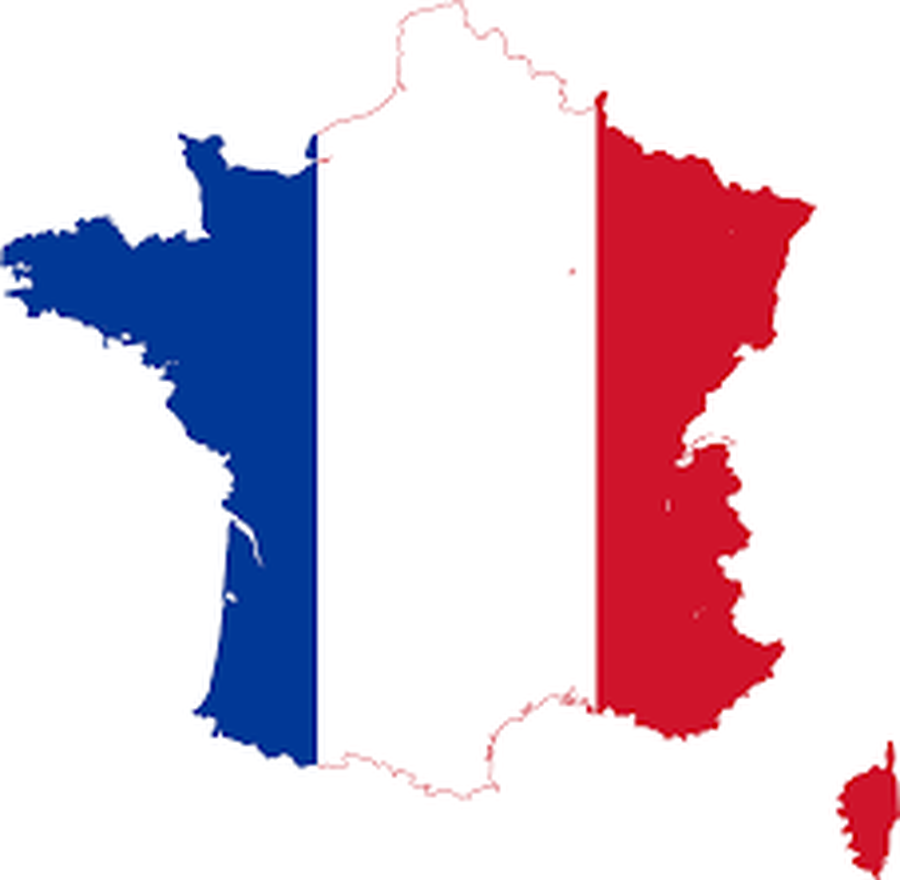 Computing
We have begun our new school year focussing on E-safety and narrowing searches on reputable websites.