Welcome to CLASS 6C
We are prepared to tackle the challenges that face us during our final year at FPS. Furthermore, we endeavor to set high standards in our learning, as well as being inspiring role models to all students. We believe that MANNERS, ATTITUDE and DETERMINATION are the key to a successful school experience, and we will continuously strive to implement this into our daily school life.
RESILIENCE, ENQUIRY and CO-OPERATION are just a few of the personal skills that we are all extremely proud to possess. To add to that, and most importantly, we are ALWAYS hardworking!
Success comes through personal effort...
Baseball
It was our last session of baseball this week with Linnie. We had a great time scoring home runs in the sunshine!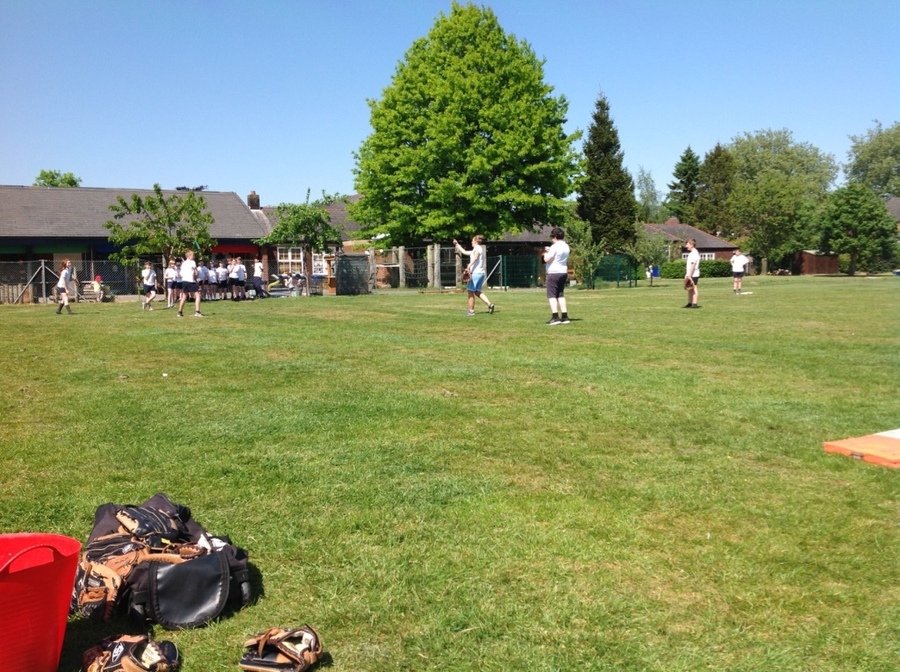 Strike Action!
The chairs in Y6 were not happy about the ill treatment they were receiving and went on strike! The class had to write a letter to their chair, persuading it to come back to them!
Restaurants
and the Employee of the Night awards go to....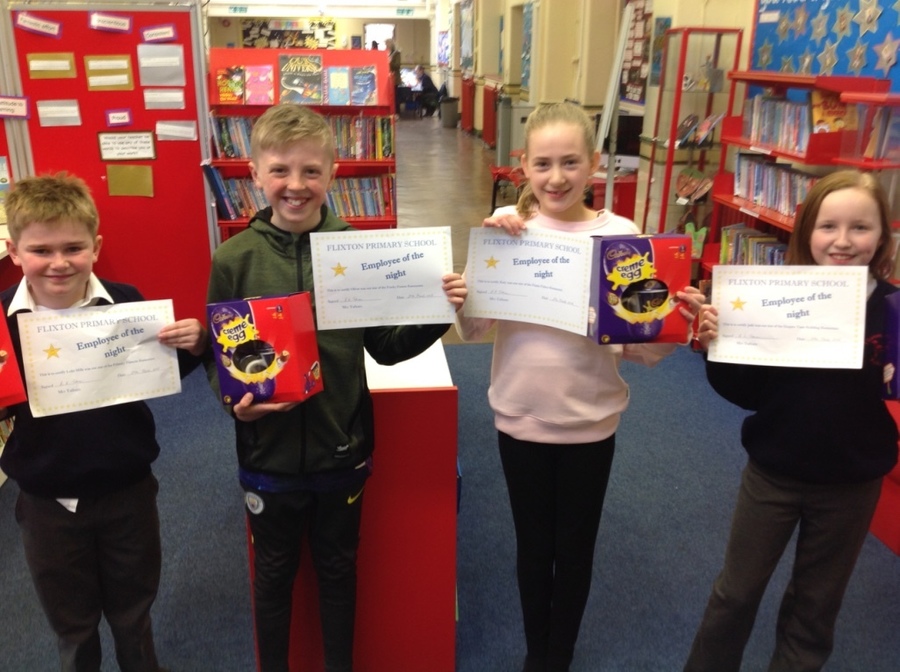 For 'The Funky Fusion' and 'Primary Pizzeria' restaurant photos, pop onto Mrs Spence's 6S webpage.
Maths
We have been playing games in maths to develop our calculation skills.
The Empire Taste Building
Clay Day- Art
We have been working with Ms Plant to create clay masks, using art work from Francis Bacon as our inspiration.
DT
We have been creating a range of flowers, to analyse the effectiveness of different materials and tools. Watch this space for our final products ready for the Y6 restaurants after half term.
Science
Class 6C have been creating their own experiments, testing out pulse rates during a range of different intensity exercises.
English
The class used a range a persuasive techniques to perform persuasive speeches. They worked in pairs and recorded each other on the Ipads. Do we have the next Prime Minister in the making?
Chocolate log making with Mrs T....
ART
The class has made amazing amounts of progress when drawing with perspective in art.....
DT
All the fun of the fair.....
It was a roller coaster of a ride, but we got there in the end! Our final products for our fairground rides in DT are just brilliant. Take a look below...
PE
A lesson focused on balancing with Total Gymnastics....
English
We have been uploading lots of work to Pobble recently. Go and check out our writing from our published authors!
PE
Our final session of lacrosse with Ryan, from Brooklands Lacrosse Club.
DT
Watch this space for our completed fairground rides in DT...
Pupil News
Katy has been spending her lunch times with Ms Plant since September, learning how to knit. All of her hard work, determination and resilience has paid off. She has knitted this INCREDIBLE scarf: she definitely won't be feeling the cold, winter weather this term!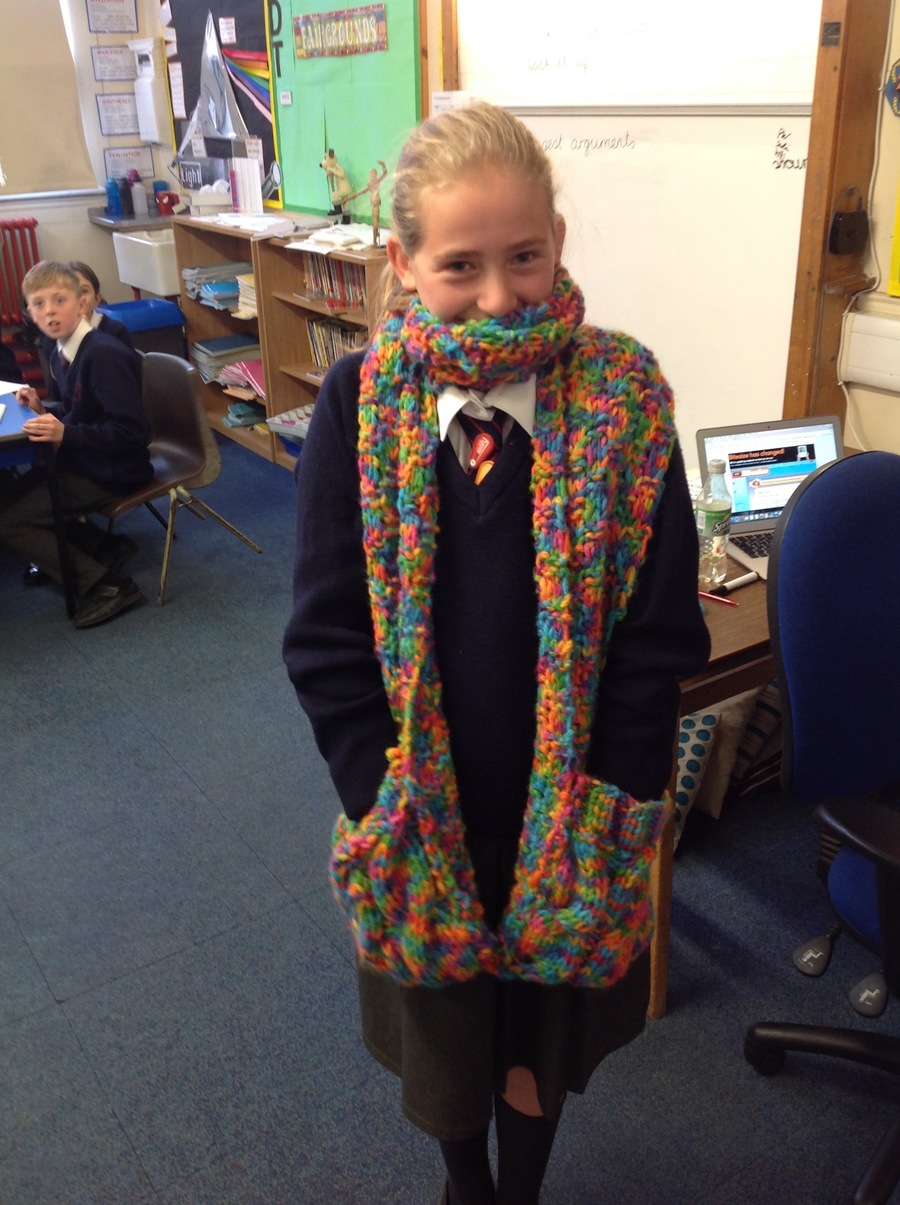 PE- Lacrosse
This term, Y6 are lucky enough to be learning all about lacrosse. Ryan, from Brooklands Lacrosse Club, has been teaching the class lots of different skills- including, how to successfully scoop the ball up!
English- Pobble Morning
Take a look at some of 6C's fantastic stories from our Pobble morning!
Our stories included: ambitious vocabulary choices; excellent description; a range of punctuation and a selection of clause structures. Keep it up Y6.
Stories about travelling back in time.....
History
We have been researching all about the differences and similarities between Athens and Sparta. Now we are writing a comparison text. Which city-state would you have preferred to live in?
Bikeability
Y6 are learning to ride their bikes safely this week. Good luck to all of the children involved.
English
Take a look at some of our descriptive writing in English...
PE
Today was our first session with Total Gymnastics! We have been learning different types of rolls including: pencil rolls, teddy bear rolls, forward rolls and dish to arch rolls.
Science
Ask of member of 6C how a periscope works.....
We have been making periscopes in science, whilst trying to prove that light travels in straight lines.
However, you must be warned......they have been really sneaky, and started to spy on the class secrets of 6S! Who knows when they will strike again?!
Autumn Term Topics
LIGHT
Science- This term we will be: making periscopes, looking at the internal and external parts of the eye, investigating shadows and looking at refraction and dispersion.
The EU
Geography
A few key questions to consider:
-What is the European Union? - Do you think the UK should leave or remain in the EU? -Where is Dolceacqua and how does it compare to Flixton?
Ancient Greece
History
We will be learning all about the ANCIENT GREEKS in our first history topic. Key areas that will are going to cover are:
The Olympics

Where and when the Ancient Greeks existed.

Athenians and Spartans

Evaluating the significance of different sources of evidence.

Validating and organising clues.

Democracy
Perspective
Art
In our art lessons this half term we will: begin to understand how artists create an illusion of space; find out what one and two-point perspective is; look at how art changed during the Renaissance; identify leading lines and horizon lines and use different media to create an illusion of space.
DT- Watch this space for our completed fairground designs…
Music – Our topic is HIP HOP music and we will be rapping to 'The Fresh Prince of Bel Air'
Now, this is a story all about how……
French- Miss Corker will be teaching the class French this year. The first topic to be covered is
Computing- Mr Moulton will be teaching the class all about animation.
PE- Total Gymnastics will be in teaching 6C lots of different skills and techniques. Outdoor PE will consist of basketball and skittleball.
Buddhism
RE- We will be learning all about Buddhism this half term. The class will have a chance to find out about why Buddha is important as well as learning about meditation, the Eightfold Path and the Four Nobel Truths.