Class 4B 2019 - 2020
Mr Broomhead
Welcome to 4B
BE READY. BE RESPECTFUL. BE RESPONSIBLE. BELIEVE IN YOURSELF.
A few reminders for this half term:
PE: dance will be on a Tuesday afternoon and football will be on Friday afternoon.
Reading Racetrack will be collected every Friday.
Times table will be done every Friday.
Library slot is on a Thursday afternoon.
Home Learning Talk Topics will be sent to you via text every Tuesday.
IS YOUR CHILD READY FOR THE MTC?
What is the Year 4 multiplication tables check?
The multiplication tables check is a national online test for pupils in Year 4, which will be carried out in June 2020. Pupils are asked to answer 25 questions on times tables from two to 12. They are given six seconds per question, with three seconds rest between each question, so the test should last less than five minutes.
Questions about the six, seven, eight, nine, and 12 times tables are likely to come up most often, as these are the hardest for most children to learn. It's a good idea to focus on these tricky times tables with your child.
Children creating a poster like this is a very empowering activity: If I know 3 x 7 = 21 then, by the commutative nature of multiplication, I also know 7 x 3 = 21.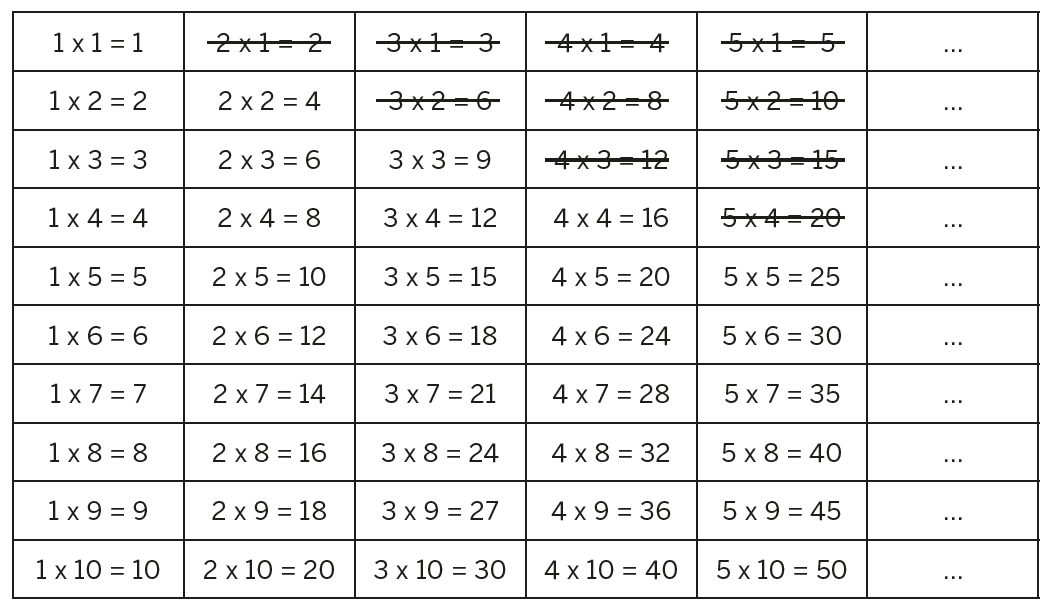 Write out all the 1x to 10x (or 12x) tables.
Cross out the related commutative fact, for example 2 x 1, 3 x 1, 3 x 2, etc.
100 facts are suddenly reduced to 55 facts.
Take it one step further and cross out any facts related to 2x, 5x and 10x (end of KS1 age-related expectation) and 1x facts.
Only 21 facts are left!
All of a sudden, all children are now empowered as they can remember 21 facts!
A parents guide to times tables is included on the Maths page of this website
For Spring Topics, please see the news letter below:
12/09/19 Talk Topics:
1. What is your new class set text? What has happened so far?
2. Explain how particles in solids, liquids and gases move.
3. Describe how to round numbers to the nearest 10. For example 37, 59, 123 etc.
19/09/19 Talk Topics:
1. Explain what the 4Bs are.
2. Discuss what you learnt about bridges so far.
3. Show how you would partition a decimal number into tenths and hundredths.
26/09/19 Talk Topics:
1. Explain what items Hindus use to worship.
2. Give an example of how to punctuate speech.
Make sure you use "CL,.?!" said
3. Show how you divide by 10 and 100.
Make sure you use your place value to chart to help you.
10/10/19 Talk Topics:
1. Explain what a 'break down' strategy is when reading.
2. What do you use a view finder for in art?
3. What has happened so far in our class novel 'The Ghost Dog' ?
Files to Download
Class 4B: Calendar items
There are no Calendar items to display