Class 4NL 2019 - 2020
Miss Latham
Welcome to 4NL
Be ready. Be respectful. Be responsible. Believe in yourself!
Our routines:
Times tables test on Friday
Spellings will be sent home and tested every few weeks
PE is on Tuesday and Thursday
Library visit is on Thursday
Reading Racetrack books in on Friday morning
IS YOUR CHILD READY FOR THE MTC?
What is the Year 4 multiplication tables check?
The multiplication tables check is a national online test for pupils in Year 4, which will be carried out in June 2020. Pupils are asked to answer 25 questions on times tables from two to 12. They are given six seconds per question, with three seconds rest between each question, so the test should last less than five minutes.
Questions about the six, seven, eight, nine, and 12 times tables are likely to come up most often, as these are the hardest for most children to learn. It's a good idea to focus on these tricky times tables with your child.
Children creating a poster like this is a very empowering activity: If I know 3 x 7 = 21 then, by the commutative nature of multiplication, I also know 7 x 3 = 21.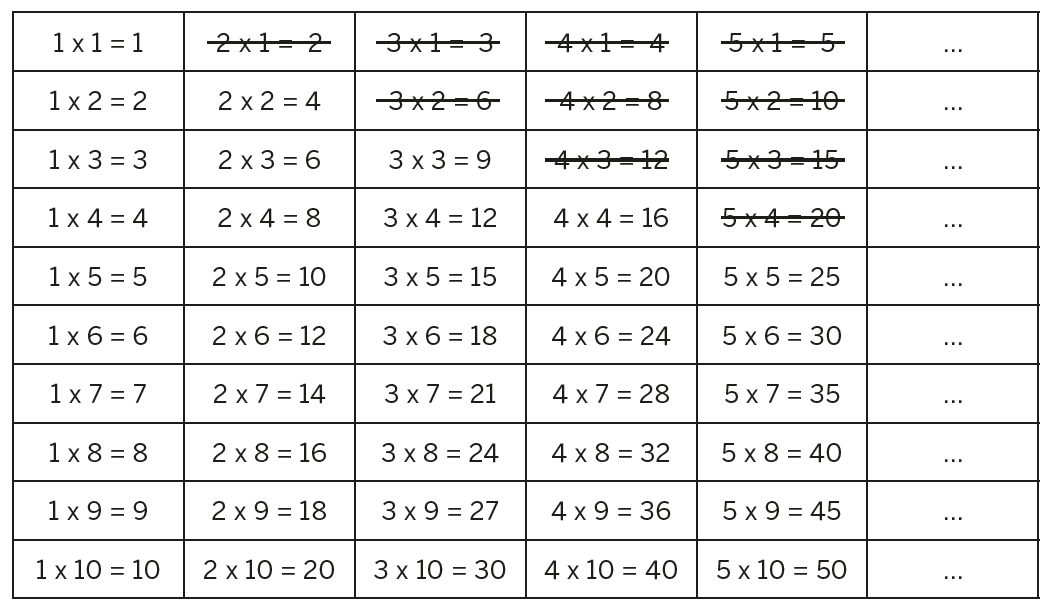 Write out all the 1x to 10x (or 12x) tables.
Cross out the related commutative fact, for example 2 x 1, 3 x 1, 3 x 2, etc.
100 facts are suddenly reduced to 55 facts.
Take it one step further and cross out any facts related to 2x, 5x and 10x (end of KS1 age-related expectation) and 1x facts.
Only 21 facts are left!
All of a sudden, all children are now empowered as they can remember 21 facts!
A parents guide to times tables is included on the Maths page of this website
Y3/4 Spelling List
Statutory word list for Years 3 and 4
accident(ally)

February

possess(ion)

actual(ly)

forward(s)

possible

address

fruit

potatoes

answer

grammar

pressure

appear

group

probably

arrive

guard

promise

believe

guide

quarter

bicycle

heard(h)

question

breath

heart

recent

breathe

height

regular

build

history

reign (h)

busy/business

imagine

remember

calendar

increase

sentence

caught

important

separate

centre

interest

special

century

island

straight

certain

knowledge

strange

circle

learn

strength

complete

length

suppose

consider

library

surprise

continue

material

therefore

decide

medicine

though/although

describe

mention

thought (Phase 5)

different (Phase 5)

minute

through (Phase 5) (h)

difficult

natural

various

disappear

naughty

weight (h)

early

notice

woman/women

earth

occasion(ally)

eight (h)/eighth

often

enough

opposite

exercise

ordinary

experience

particular

experiment

peculiar

extreme

perhaps

famous

popular

52

favourite

position
Written spelling practise strategies
Sentence types
These are the units of work we will be covering in the Spring term:
Files to Download
Class 4NL: Calendar items
There are no Calendar items to display