Class RC 2019 - 2020
Mrs Carr
Welcome to Class RC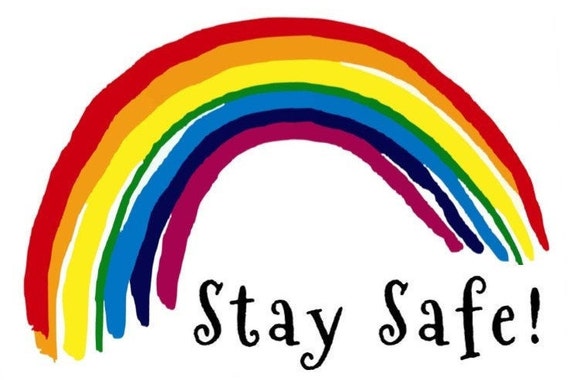 We are still here for you during this time. Please contact us at parentcontact@flixtonprimaryschool.org.uk if there is anything we can do to support you.
Please scroll to the bottom of this page to look at 'Gallery items' to see what our class 'bubbles' have been up to!
New sound: ure
The children need to be able to identify the sounds in a word when they are reading. Can you find the sounds in the sentences below:
oo, air, sh, ar, ure
It is a cure.
You can zoom into the air.
I am in a rush to get to the shops.
It is dark at night.
Will six cows fit in a car?
New sounds: ow, oi, ear and air.
Practise reading and writing these sentences:
She has fair hair.
The cow is on the soil.
The fair is on the grass.
Go to the town.
They are all near.
This week we have enjoyed our outdoor sponsored outdoor event! Don't forget to send your child in with their sponsorship money - thank you.
This weeks sounds are: 'oo' (both as in 'book' and 'soon'), 'ar', 'or' and 'ur'. Tricky word: 'my'
Welcome back to school!
This week we have been recapping the sounds ai, ee, igh and oa. Tricky words: you, was, no. go.
Have a look in the galleries below to see what we have been up to this week! Also the children's Learning Journey's have been updated if you would like to look at and comment on them.
This weeks sounds were: ai, ee, igh, oa. Tricky word: was.
Can you read and write these sentences:
We got wet in the rain.
Let me feed the hens.
It might be light.
The coach is big and red.
Go on the coach in the rain.
Enjoy the half term, see you on Monday 17th February.
Previous sounds: ch, sh, th and ng
Tricky words: we, me and be
Can you read and write these words; chip, chop, rich, ship,shop, fish, this, then, that, moth, bath, ring, king, sing, song.
Have a go at writing these sentences: A moth is thin. He sang a song for me. I got a shock. I can get a chop.
Happy Chinese New Year! Have a look at our Chinese New Year pictures in the News Items below.
This weeks sounds are: y, z, zz and qu
Tricky words: he, she
Practise reading and writing, 'buzz, zip, quack, quit, quiz, yes, yell, yum. Captions: 'The duck can quack', 'It is a quiz', 'He quit the quiz'.
Previous sounds: j, v, w, x
See if you can write these words or put them in a sentence jug, vet, wet, fix, box, taxi or write the caption, 'a dog in a box'
Happy New Year! It is lovely to see the children returning to school with such a positive attitude and ready to learn lots of new things!
Our Talk for Writing text is Lost and Found by Oliver Jeffers and the children are already enjoying re-telling the story and using the signs we have practised.
We will start to learn some new sounds next week (Phase 3). This week we have re-capped our Phase 2 sounds and have practised reading and writing VC words (words with 2 sounds in). For homework we have asked if you can support your child to read and write the following VC words and to see if you can put them in a sentence:
am, in, at, up, on, if, off
Our Talk Topic this week is linked to the 'Lost and Found' text. We are asking if you can support your child to make a boat which we can test to see if it floats or sinks next Thursday (16th)! We can't wait to see the children's different ideas for their boats, we will be sure to show you in the website gallery pages how we get on!
- - - - - - - - - - - - - - - - - - - - - - - - - - - - - - - - - - - - - - - - - - - - - - - - - - - - - - - - - - - - - - - - - - - - - - - - - - - - - - - - - - - - -
2019
We hope you have a lovely Christmas and wanted to say thank you for the lovely cards and generous gifts. Enjoy the holidays, we're looking forward to seeing you in the new year!
Class RC are so excited about Christmas, we were so proud of them in their Christmas performance and hope you enjoyed watching it.
We have been busy doing lots of Christmas activities such as making paper chains of different lengths with repeating patterns, following instructions about how to make decorations, making Christmas cards, making models with 'snow dough' making our own wrapping paper with repeating patterns, making presents and listening to Christmas stories. Have a look in the gallery!
We have been talking about our 4 b's and giving examples of how we use these in class when we're learning, looking after our classroom, ourselves and each other!
Phase 2 Sounds
This week's sounds: h, b, f, ff, l, ll
Previous sounds: s, a, t, p, i, n, m, d, g, o, c, k, ck, e,u, r
Please support your child to sound out and attempt to write simple words from these letters such as sat, tin, tap, man etc.
You could also try to read captions such as 'pat a dog', 'sit on a pin' or 'a tin can'
High Frequency Words: and, is, it, in, at, and - please practise the words on the yellow strips sent home.
Tricky Words: to, the, no, go, into
Helpful websites include phonicsplay.co.uk and phonicsbloom.com
Here are a few reminders:
Please label all clothes including jackets and spare clothes
Please ensure your child has spare clothes on their peg
Please make sure they have a book bag which is brought in every day for their letters and work. The book bags fit neatly in their trays so are often a better option than backpacks.
Weekly Reminders
Monday - Reading books
Tuesday - PE
Wednesday - Library books
Thursday - Talk Topic
Friday - Reading books
Also please could you save any recycling such as small boxes or bottle tops etc as the children love to make models?
Please send in your family photo if you haven't done so already for our family photo wall.
Please check the news items and gallery items below, these will be updated regularly.
Files to Download
Class RC: Calendar items
There are no Calendar items to display