Learning At Home
2021 - 2022
If children test positive, or have to stay at home awaiting a test result if they are in the same household as a positive case, we will provide work for them, if they wish to access it, on Google Classroom. All children in Years 3 - 6 should already have their login details from last year. They will have been invited to access their new Classroom and will just need to accept the invite. The login details for all children in Nursery - Year 2 have been emailed to parents, along with a guide explaining how to access Google Classroom. If you have any queries related to this, please contact your child's class teacher on parentcontact@flixtonprimaryschool.org.uk
In addition to the work on Google Classroom, we have provided details below of websites/apps that the children can access at home to support their learning.
If your child has additional needs, we have a section in the Special Educational Needs information to help you support your child's learning at home. Just click here to find it.
Please use current log in details to access Spelling Shed. New spelling lists may be provided for homework if appropriate.
The BBC has launched 'lessons' for all year groups from Year 1. This link takes you to the lesson schedule page.
https://www.bbc.co.uk/bitesize/articles/znbnscw?fbclid=IwAR0Sp3vXnqzLoLG2TqUI0W_RoyhoUoORHYyo2JVjXzN9iFrJEhlVjCv9qiQ
This link has some great ideas for PE type games that might inspire you and your child to keep moving!
https://www.yourschoolgames.com/sgo/flixton-girls/
EYFS and KS1. We use Phonics Play regularly in school to support our teaching of phonics. They are providing access to their webiste free of charge during this current situation. There are lots of interactive games to play linked to each phase of phonics. You can also download worksheets and printable games too. To access their website, please use the following:
Username: march20
Password: home
EYFS and KS1. Phonics Play Comics offers a variety of online comics that are fully decodable using the sounds learned from the different phases.
Please use current log in details to access Maths Shed. Tasks on Maths Shed may be set as homework if appropriate.
Purple Mash hosts an exciting mash-up of curriculum focused activities, creative tools, programs and games to support and inspire creative learning every day. We will be sending home a log in for your child to access this website and homework activities may be set if appropriate.
Espresso (by Discovery Education) offers a wide range of curriculum linked activities. Some home learning activities may refer to this website.
The pupil username is: student22389
The password is: flixton
Click on the image below for login page. Once on the login page click the tab on the right that says login, then select Espresso.
Twinkl is a website that provides a wide variety of teaching and educational materials for primary and secondary schools. They are providing free access to parents during the current situation. To take up this offer go to www.twinkl.co.uk/offer, sign up for a new account and type in the code CVDTWINKLHELPS. Once logged in, you will have access to all their educational resources. There is also a parents tab in the top left corner.
EYFS and KS1 - Oxford Reading Buddy is an online suite of Oxford Reading Tree books for your children to access online. There are also actitivies linked to the books to support your child's comprehension. We will be sending out individual log ins soon.
If you have a Trafford libraries membership then you can use the Borrow Box app to download e-books and audiobooks to your tablet/kindle.
POBBLE has created three lists of 25 ideas for non-screen activities that can be completed at home. Click on one of the links in the documents section to download....
Language Angels is the website we use to teach French.
There is now whole school access to all the intercative games.
The children log in from the home screen
Username is FPS (capitals)
Password is flixton (lowercase)
Le Club Francais has made its babelzone area free for 3 months. Please click on the image above to access the site
Username ; FPS (capitals)
Password : fpsm415ql (lowercase)
Brain Pop offers a wide range of subject and topics. it offers a group of educational websites with over 1,000 short animated movies for students, together with quizzes and related materials. It is American so please be aware of any variations in spelling, vocab etc.
Username ; FPS (capitals)
Password : m415ql (lowercase)
We use White Rose Maths to support our maths teaching in school. They are offering free access to their resources for parents whilst schools are shut.They have added a series of 5 maths lessons for each year group with videos to teach the children. They will continue to add further lessons each week. We highly recommend this resource.
Carol Vorderman is offering free access to her maths website, The Maths Factor, whilst schools are closed. Lots of great video tips for parents from Carol.
I See Maths are hosting daily maths lessons on their website. Lessons are for KS1, Years 3/4 and Years 5/6. Lessons are provided through the use of vidoe links.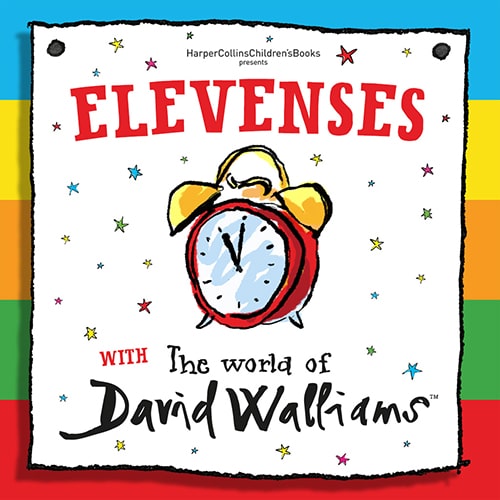 David Walliams is releasing a free audiobook each day for children to listen to. Very similar to our listening activity during our ERIC sessions.
https://www.worldofdavidwalliams.com/
PDF issues of 'First News' are in the download section. Download to keep up to date with the news!
Files to Download