French
The National Curriculum (2014) states:
Learning a foreign language is a liberation from insularity and provides an opening to other cultures. A high-quality languages education should foster pupils' curiosity and deepen their understanding of the world. The teaching should enable pupils to express their ideas and thoughts in another language and to understand and respond to its speakers, both in speech and in writing. It should also provide opportunities for them to communicate for practical purposes, learn new ways of thinking and read great literature in the original language. Language teaching should provide the foundation for learning further languages, equipping pupils to study and work in other countries.
At Flixton Primary School French is taught throughout Key Stage 2 from Year 3 to Year 6.
Please see below (at the bottom of the page) in the Files To Download section for:
The National Curriculum
Flixton Primary School MFL Policy
Flixton Primary School Curriculum Map
How to Help at Home
Here are some suggestions for ways you can help your child:
1. Take your child to a museum
France has produced some of the most talented artists, such as Monet and Renoir. Check your local museum's schedule to see when it is featuring a French-inspired exhibition and bring your child along. The admission for children is typically free.
2. Celebrate French holidays
Celebrating important French holidays, such as Bastille Day, will teach your child about French history. Celebrate by making some fun crafts or taking part in holiday traditions.
3. Cook a French meal
Familiarize your child with French cuisine by having him or her help you whip up a traditional French meal. Your child can channel their inner Julia Child with traditional French dishes, such as quiche and crème brûlée.
4. Watch a French movie
Fire up Netflix and host a French Movie night with your family. Here are some kid-friendly French movies you and your child can enjoy: "A Monster in Paris," "The Red Ballon," and "Tintin and the Lake of Sharks."
5. Listen to French music
Do you have a Pandora or Spotify account? Download some French songs to listen to while at home or on the road. Listening to French music will help familiarize your child with French accents and pronunciations.
6. Puzzles
You can download and print dozens of free French crosswords and word searches for your child. He or she will have fun playing, while simultaneously learning French vocabulary and simple sentences. Keep a stack in the car for long road trips.
7. Memory game
Create some French flashcards and place them face down on a table. Your child will flip over two cards. If the pictures match, your child will flip over two more cards. The point of the game is to match all of the cards from memory.
8. Colouring books
Purchase a French colouring book for. These colouring books will spark your child's creativity, while helping him or her learn various vocabulary words and themes.
9. Read French books
There are a ton of beginner French books. Le Petit Prince is one of the most well-known French children's books. You can find the book in almost any book shop or online.
10. Hangman
This French activity is played exactly like the original Hangman version, except you are using French vocabulary words and phrases instead of English.
Language Angels is the website which links to the scheme of work that we use to teach French.
There is now whole school access to all the interactive games.
The children log in from the home screen
Username is FPS (capitals)
Password is flixton (lowercase)
Links for activities
Numbers
Play games online (numbers 1 to 10) here.
Activities to practise numbers 1 to 12 can be found here.
A fun song to help you learn numbers up to 20.
Games to practise numbers 11 to 20 are here.
Practise numbers 13 to 20 here.
Need time away from screens?
You can print off some calculations in French.
Colours
Practise colour vocabulary here.
Play games here.
Listen to a fun song here.
Need time away from screens?
Days and Months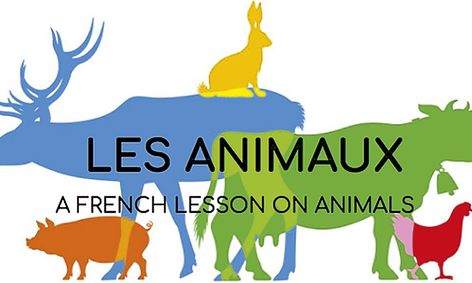 Animals
Files to Download